People pursuing accounting careers usually work to analyze and maintain company financial accounts and statements. These employees may work for the government, offer their services to a large company, or even a small business. Since accounting is an industry that has a wide array of positions, you will find that there are a lot of accounting-related job titles and descriptions for anyone pursuing accounting careers.
Accounting Careers: Top 5 Job Titles & Role Descriptions
1) Accountant
An accountant's duty is to prepare, assess, and maintain financial records. It's one of the most common jobs for people pursuing accounting careers. They usually work for a brand, managing their finances. Sometimes, they own and operate an independent practice. Accountants perform different tasks, like managing a brand's payroll, their taxes, and other payments. Accountants vary as there are different kinds with each one having slightly different roles down from general accountants up to tax accountants.
2) Auditor
When assessing accounting careers, be sure to note that though an auditor's duties are quite similar to that of an accountant, they are also different. Like an accountant, auditors can prepare, assess and manage a company's financial records. However, you will find that auditors usually work for an accounting service or payroll firm instead of working for just one specific company. An auditor can actually check the work that has been done by a company's accountant. They often assist different companies in dealing with their finances.
3) Chief Financial Officer (CFO)
Accounting careers are not complete without mentioning the Chief Financial Officer. The CFO is the company executive that is responsible for actually managing an organization's finances. The chief financial officer handles financial planning and financial records maintenance. They analyze the records to adequately inform executive decisions. They manage the accounting department, while typically reporting to the CEO of the company and/or the company shareholders.
4) Accounting Clerk
Different accounting careers usually have some similar duties. An accounting clerk actually produces and maintains the company's financial records. However, they can report to the accountant or directly to the business owner. Accounting clerks operate on data entry that is specific to the financial records and receipts. They can enter financial information right into computer software to check the data for accuracy, or even produce reports on whatever information they've gathered. Accounting clerks are also called bookkeeping or auditing clerks and they work in diverse industries.
5) Financial Analyst
The financial analyst should also be considered when choosing accounting careers. A financial analyst is in charge of evaluating businesses or projects to find out if a specific entity is a great candidate for investment. They can make recommendations to banks, companies, or different investors to figure out whether it is wise to invest in a specific company. Instead of assessing financial statements to ascertain tax and compliance, their tasks revolve around cash flow trends, company valuations, as well as the viability of purchasing or issuing stock.
Accounting Recruiters & Staffing Solutions
As top accounting recruiters, we understand that companies can't afford to hire the wrong talent in the current competitive accounting market. From staff accountants to tax managers, our team of experienced and talented accounting recruiters can make the difference between simply keeping up and staying ahead of the competition. The staffing agency experts at Professional Alternatives have the industry experience, insight, and speed to deliver the talent you need to keep your business growing.

Founded in 1998, Professional Alternatives is an award-winning recruiting and staffing agency that utilizes technology and relationships to deliver top talent. Our team of experienced staffing agency experts is here to serve as your hiring partner. Contact us today to get started!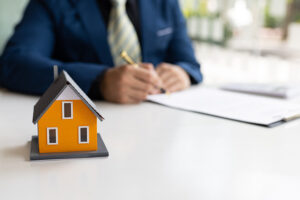 From Rookie to Pro: The Journey of Leasing Consultants and Their Remarkable Success Stories ‍Image Source: FreeImages Introduction:…
(Read More)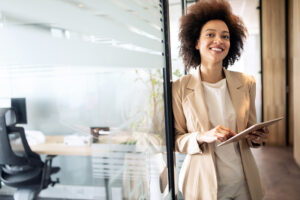 Building a Winning Squad: The Art of Attracting Seasoned CPAs to Your Organization ‍Introduction: The Importance of Attracting…
(Read More)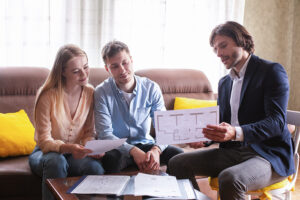 Property Management Excellence: ‍15 Skills You Can't Ignore for Success Introduction: The importance of skills in property management…
(Read More)