The outlook for people with top accounting skills pursuing a career in accounting is really strong, and the estimated earnings are way above the median. Accounting recruiters and hiring managers need people who can manage or inspect the financial records of individuals and companies. There are so many positions that involve accounting skills, with some including comptroller, accountant, auditor, bookkeeper, accounting clerk, and more. Accounting recruiters recognize that many of these jobs require specific skills, so below are some to focus on:
Accounting Skills to Strengthen for Career Success
1) Lockdown the Job Description
Accountants are required to organize, collect, and track financial information that organizations can then use. They need accounting skills to aid in the preparation of financial reports concerning expenses, revenues, assets, as well as liabilities for internal usage by the staff. Accounting recruiters and hiring managers expect them to meet the requirements set by the shareholders, government entities, as well as other external offices.
2) Submit a Stellar Resume and Cover Letter
It doesn't matter if you're hired for a job as a public accountant working for a financial services firm or working with a company as a private accountant. You will still need to list the accounting skills and proficiencies that you have, such as AP/AR administration, auditing, general ledger reconciliation, or even tax accounting. Show your certifications, education, and training as points to your success and knowledge. Earning your CPA certification or signing up for continuing education courses can set you apart from people who have not yet finished advanced accounting training.
3) Know the Employment Outlook
Employment for people with excellent accounting skills will grow up to 20% from 2016 to a decade later, according to the Bureau of Labor Statistics. This is faster than the average estimates for most other occupations. Hiring managers look for individuals with professional certifications such as the CPA designation. The estimated median salary for accountants in 2016 was $68,150. The 10% at the bottom earn about $42,140. The first 10% earn about $120,910.
4) Master Skills Lists in Accounting
Accounting hiring managers look for people with hard accounting skills like mathematics and expertise in the use of key accounting software. As ab accounting professional, it's important to have analytical skills, as you should be able to read, compare, and adequately interpret figures and various data. You also need good communication and interpersonal skills since you will need to communicate with various colleagues, departments, and clients. Accountants need to be detail-oriented and up-to-date about technology like computer programs and systems.
5) Properly Structure Skills on Your Resume
You should match your relevant accounting skills to the position to which you're applying. Structure your resume in a way that your skills immediately draw the attention of accounting recruiters or hiring managers. Highlight important skills right at the very top of your resume. Showcase your "hard skills" at the beginning of your resume. Ensure that you include the software program that you use since most financial reporting is conducted with the use of sophisticated software.
Success-Driven Accounting Recruiters
As top accounting recruiters, we understand that, given the competitive nature of the current accounting market, companies can't afford to hire the wrong talent. Professional Alternatives' accounting recruiters understand your business challenges and thrive in the accounting and finance industry, delivering best-match talent for your business.
—

Founded in 1998, Professional Alternatives is an award-winning recruiting and staffing agency that utilizes technology and relationships to deliver top talent. Our team of experienced staffing agency experts is here to serve as your hiring partner. Contact us today to get started!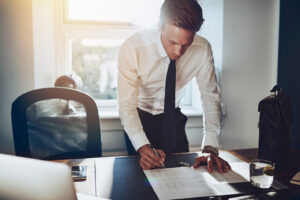 Mastering Modern Litigation: How Houston Paralegals Can Optimize E-Filing and Records Administration ‍ Unlock your potential with the…
(Read More)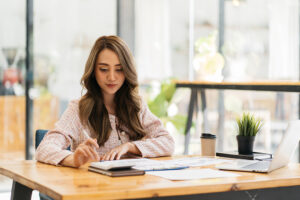 AP Processing Demystified: A Step-by-Step Guide for Recruiters in Houston, TX Introduction to AP Processing As a recruiter…
(Read More)