A lot of brands are switching from in-person meetings to virtual interviews. This means that it's important to be prepared to be appraised by a video call or zoom interview. However, remote interviews have their own challenges, particularly if you're new to the tool. It can be a little challenging to avoid getting flustered and forget to remember the details that can help you secure a job offer. To improve your chances of getting the job after the zoom interview, there are certain mistakes that should be avoided.
Tips for a Great Zoom Interview Experience
1) Don't Be Late
Whenever you're not early for an interview, you're late. You will find that this is also true for Zoom interviews. If you come a few minutes early, you won't need to fret about any last-minute technical difficulties that may try to derail your effort. It can be flustering to begin a job interview while you're already stressed out or distracted. You should confirm all interview details before the meeting to ensure you're on right on time and prepared.
2) Practice With the Technology
A lot of technical difficulties can be avoided if you ensure that you're well acquainted with the software way ahead of time. Make sure to download the application for the Zoom interview then practice at least once before the actual interview. This will make you feel more at ease and can help you handle any other technical issues that may come up.
3) Gather Required Materials
Assemble everything needed for a successful zoom interview. Ensure that interview materials like your resume, references, or portfolio, are within reach and that you're not only comfortable but also ready to speak. Do not eat or drink while having the conversation, but you can have a glass of water nearby if you need it since interview nerves can make your mouth dry mouth.
4) Choose The Right Outfit
You may have gotten used to staying at home for long periods in sweats or pajamas and it may be a little hard to revert to professional attire. Business casual attire is the standard bet for zoom interviews. You can wear a nice shirt, suit, or sweater, keeping in mind to peg your chosen outfit to the company's culture the way you understand it. You should dress up a bit, regardless of whether employees usually dress super-casual.
5) Spruce Up Your Space
Zoom can allow you pick a default background photo or let you upload your own picture, which means it's possible to carry out your zoom interview with dirty laundry or messy papers around you while appearing as the complete opposite.  Even if you want to use a digital background, tidying up before the job interview is a good idea because research shows that your environment can affect not just your mental health but your decision-making ability as well. This means that tidy workspace can promote peace of mind.
Award-Winning Staffing Agency Houston
As the #1 award-winning staffing agency in Houston, we understand that your time is valuable, so we know how important it is to have a team of recruiting experts that are positioned to keep up with your growing business. Simply posting your open role on job boards can often result in mountains of unqualified and lackluster resumes. This only creates more work for your HR team and hiring managers, driving your hiring costs up, and decreasing productivity. In the current Houston business market, companies need the industry experience, resources, and skill set of a top Houston search agency with a hyper-local focus and a national network to locate and deliver top talent.


Founded in 1998, Professional Alternatives is an award-winning recruiting and staffing agency that utilizes technology and relationships to deliver top talent. Our team of experienced staffing agency experts is here to serve as your hiring partner. Contact us today to get started!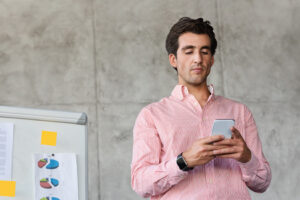 Exploring the Impact of Legal Landscape on the Rapid Adoption of Generative AI in HR ‍Introduction to Generative…
(Read More)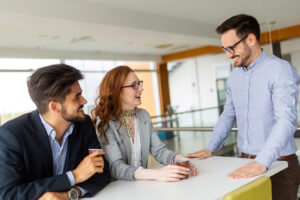 Rising to New Heights: How to Seize the Exciting Opportunities as a Marketing Analyst The role of a…
(Read More)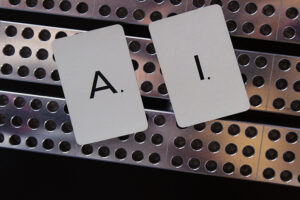 AI in Hiring: Unlocking Efficiency and Accuracy in Four Key Use Cases ‍AI has revolutionized various industries, ranging…
(Read More)