As an international technology company, Google operates as one of the largest organizations in the world. Founded in 1998, Google specializes in internet-related business and consumer solutions and products, which include digital advertising services, a high-performing search engine, cloud database solutions, software products, and hardware products.
As one of the most well-known companies today, Google has become a highly-sought after place for top performing job seekers looking for their next role. Here are some of the top google jobs today, with their title, pay, and summary included:
Best Google Jobs to Check Out Today:
Average Salary: $100,327
Google possesses a large amount of data that needs to be regularly accessed to ensure that its search results are up-to-date and correct. This is where database administrators come in. While they may not be working on new Google products, these administrators are an important part of the team.
Average Salary: $104,389
To ensure the smooth running of its financial operations, Google employs business analysts to handle this aspect. This is a more quantitative role, which means it requires a little more expertise while netting a higher salary.
Average Salary: $107,534
Network engineers ensure that everything is running efficiently at a company's intranet. It is impossible to check into code bases while communicating effectively across an organization without a strong network.
Average Salary: $112,536
While UI designers focus on how a product looks, user experience researchers, or UX researchers ensure that Google is equipped with information about how its customers actually feel about the products. They figure out which designs are working or not.
Average Salary: $118,994
Software engineers are vital to Google's operations. They ensure the efficiency of and crunch out code used for different Google's products, such as search and Android.
Average Salary: $119,603
Sales engineers assist Google's customers to solve major technical issues with different products they're deploying. A sales engineer is particularly necessary for companies that use Google's apps like Gmail.
Average Salary: $124,194
Even if it is just for a few seconds, a lot of money is lost when your site is down for any reason and Google will not make any revenue if its search pages simply aren't running smoothly. A site reliability engineer works to ensure that this doesn't happen.
Average Salary: $126,916
Google hires engineers to research about new projects that have the potential to turn into important Google products. An example of such a product is Google Glass.
Average Salary: $135,785
Google employs different scientists in its array of research divisions. They have fringe projects, such as driverless cars, that require these employees. Google also requires research scientists for other products, such as data engineering.
Average Salary: $135, 000 – 214,000
Google solutions consultants liaise with external clients as well as Google's technical staff to assist in developing products that match the clients' requirements. They need to be client-facing product managers equipped with a strong understanding of not just technology but also of the clients. These consultants typically focus on one specific industry vertical.
Average Salary: $140,000
Job Summary: Hardware engineers at google push the boundaries of any existing computer hardware to create entirely new computing paradigms. For instance, the company possesses a quantum hardware team handling cryogenic microwave devices.
Average Salary: $245,000
Job Summary: The director of marketing is responsible for executing and spearheading any marketing campaign at Google. They strategize campaigns and get worthy creative ideas right over the finish line.
Average Salary: $258,000–$280,000
Job Summary: Working alongside the director of marketing, a global creative director possesses an even wider remit. Not simply limited to marketing campaigns, this director defines the voice of the company, and develops interactive experiences while liaising with writers, designers, strategists, engineers, and filmmakers.
Average Salary: $268,000–$338,000
Job Summary: This job involves almost second-guessing the consumer. The director of product management figures out the wants and needs of consumers then works with designers, engineers, researchers, and project management teams to create it. They scale expectations and figure out which company products are worth pursuing.
Average Salary: $274,000
Job Summary: The finance director manages the accounts, maximizes returns on assets, establishes financial policies, and maintains absolute legal compliance in the company.
Average Salary: $282,000–$305,000
Job Summary: Fresh ideas are a highly prized commodity in Silicon Valley and so are the individuals who dream them up. The Senior Director of Talent Management handles this aspect by kicking off programs, supervising the managers and countless schemes, as well as laying down targets and guidance policies.
Average Salary: $286,000–$314,000
Job Summary: Partnerships are becoming extra necessary in business. Even though Google may look like it is a one-brand band, there are deals and other helping hands that push the company forward. As the director of global partnerships, this job incubates business growth for different products.
Average Salary: $296,000–$323,000
Job Summary: Heading the product development team can look basic but it takes a whole lot to be a good director of product management. Utilizing deep, established analytical skills, you will need strong decision making as well as the ability to operate five steps ahead.
Average Salary: $300,000
Job Summary: This is a leadership position that involves helping to optimize not just workers but their workloads as well. Apart from that, the director of engineering must actually be a pioneer. This director is a virtuoso of their craft and should have the ability to transform science into an art. The director of engineering develops products, outlines strategies, and handles any issues that come their way.
Average Salary: $304,000–$330,000
Job Summary: A lot of things are always going on at Google. The company consists of the developers, researchers, the engineers, and coders, as well as all the logisticians and administrators working behind the scenes. The director of operations oversees all of them.
Average Salary: $661,000–$710,000
Job Summary: The senior vice president is an important role in Google. The VP analyzes finances, oversees revenue generation, establishes companywide policies, presides over the staff that oversees all operations and leads the company.
Google Jobs: Partnering With a Staffing Agency
Looking through all of the Google jobs out there can be a daunting task, with so many positions, departments, locations, and requirements to sift through. In any job search, it's important to use your time wisely, so we put together a list of some of the top Google jobs for you to check out and keep and eye on.Serving as the #1 award-winning staffing agency in the nation, our team of experienced recruiters and headhunters is here to help you navigate your search through the Google jobs posted today.


Founded in 1998, Professional Alternatives is an award-winning recruiting and staffing agency that utilizes technology and relationships to deliver top talent. Our team of experienced staffing agency experts is here to serve as your hiring partner. Contact us today to get started!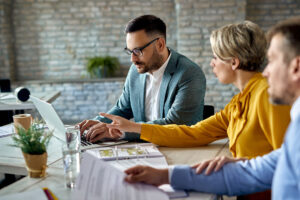 Unlocking the Secrets of Title Examination: How to Become a Title Ninja  Introduction to Title Examination Title examination…
(Read More)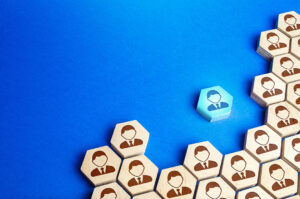 From Entry-Level to Executive: Navigating the Path of Career Growth at Professional Alternatives Unlock your potential with the…
(Read More)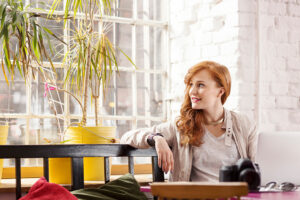 Seizing the Opportunity: Insider Tips for Swiftly Recruiting a Dynamic Project Coordinator to Shape Your Team's Future The…
(Read More)