Not all staff who lose their jobs for one reason or another are eligible to get unemployment benefits. To get this compensation, you need to first meet your state's qualification guidelines. Different reasons abound that can lead to a denial of your unemployment claim and a disqualification from collecting any benefits. To get unemployment benefits, you must meet guidelines that are related to the length of employment, how much you earn, your classification as a staff and even the circumstances surrounding the loss of your job.
Tips for Collecting Unemployment Benefits
1) Disqualification
Different circumstances can disqualify an individual from receiving benefits. Some of them include insufficient earnings or even the length of your employment. Unemployment eligibility depends on the earnings you get during a specific base period, which is usually the past year. You usually need to have worked under an employer for about a year. Independent contractors are regarded as self-employed and cannot get unemployment benefits. During the Covid-19 pandemic however, these benefits were extended.
2) Cause
Disqualification can occur if you are fired for justifiable cause. If your employer accuses you of misconduct or any other inappropriate behavior that leads to job termination, it is unlikely that you'd receive unemployment benefits. If you provide false information, you may also be disqualified. If you quit without reasonable cause as defined by your state, like quitting to get married or quitting because of a labor dispute or resigning because of dissatisfaction with either the company or job, these are not good or reasonable causes.
3) Good Causes
Leaving a position for a good cause typically includes things like an Illness or emergency. This usually entails your family member becoming sick or if you fall ill and your employer refuses to accommodate your health problems. Another good cause for receiving unemployment benefits is an abusive working condition including sexual harassment or any other unbearable situations which were not taken care of by the employer. This may also refer to an employee being asked to carry out illegal or immoral acts.
4) Qualifying for Good Cause
If you are citing a safety concern, to qualify, this concern should not be linked to your job's nature like the dangers involved in being a firefighter. This cause can involve equipment that has caused injury to you or even your coworkers without remedy from the employer. Losing your only mode of commute to work can also qualify as good cause. If you quit and cite a significant pay decrease, it is likely that you may get unemployment benefits. If your employer does not honor an employment contract, this can also qualify as good cause. Qualifying for good cause involves demonstrating that you tried hard to resolve the problem via other mediums before quitting.
Customer Service Staffing Agency
Our award-winning customer service staffing agency experts utilize a comprehensive customer service talent database, industry experience, and essential industry knowledge to locate and deliver top talent for your organization's role. The focus of our staffing agency experts is to help fill your vacant roles with driven and talented customer service hires who will push your business forward and deliver bottom-line value. Our team's drive to develop a true partnership with our clients is what separates Professional Alternatives from the competition.


Founded in 1998, Professional Alternatives is an award-winning recruiting and staffing agency that utilizes technology and relationships to deliver top talent. Our team of experienced staffing agency experts is here to serve as your hiring partner. Contact us today to get started!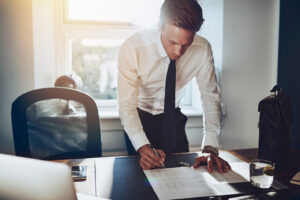 Mastering Modern Litigation: How Houston Paralegals Can Optimize E-Filing and Records Administration ‍ Unlock your potential with the…
(Read More)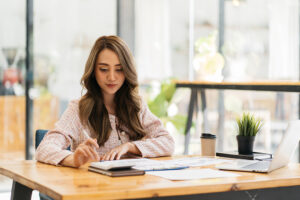 AP Processing Demystified: A Step-by-Step Guide for Recruiters in Houston, TX Introduction to AP Processing As a recruiter…
(Read More)