The word sabbatical is derived from the Old Testament system of letting fields lay fallow every several years. Companies can offer an employee sabbatical leave to let them rest, as they allow for extra time off, which is more than what you'd get in a regular vacation. Many companies offer vacation time with people fresh to the workforce getting about eleven days per year, before moving up to seventeen or more depending on the requirements of the company. However, a sabbatical leave gives six weeks or more time all in one period of time.
Vital Considerations for Companies Offering Sabbatical Leave
1) Who Provides This Leave?
A lot of companies in different industries offer their employees sabbatical leave. They are not even expected to respond to emails. Right from restaurant Cheesecake Factory up to tech giant Intel, workers get time off to carry out their heart's desires. University and College professors also have the chance to take advantage of this as their job allows them to be away for a complete semester without too much disruption. Sometimes, these professors are expected to carry out tasks related to their field; however, they do not need to teach.
2) Beneficiaries of The Leave
Even though the leader who gets the sabbatical leave enjoys the break, the entire company can actually benefit as well. The time away lets individuals develop new ideas for organizational innovation, assisting them in gaining greater self-confidence. Also, those people who had to step in whenever the boss is away on a leave, actually gain different skills that they ordinarily wouldn't be able to if the boss was not out. This helps them exceed expectations, which in turn, helps the organization in the long run.
3) Structuring the Leave
Every organization has different needs, which means there is no automatic solution for everyone as regards a sabbatical leave program. You'd need to customize accordingly. Think about how long an employee needs to put in work before being qualified to get the leave. Some companies make it five years or more. Think about how long the employee has to take up the offer after becoming qualified. To ensure the efficiency of the program, it's usually better if the worker has some time to plan. Determine the frequency of the leave and if you want to make it recur.
4) Setting Parameters
Are all the workers going to be eligible for the sabbatical leave or just people in specific roles? Determine if this is a perk for just executives or if administrative assistants are eligible as well. Will the worker need to repay the sabbatical allowance if they don't return to work right after the leave? Determine what happens if they exit within six months and if there will be partial repayment? Figure out if the leave will come with full or partial pay and how much it would be. Note that without getting a paycheck, only few people will actually see this as a perk or take advantage of it.
Staffing Agencies in Irving TX & Temp Agencies
When it comes to staffing agencies in Irving, TX, Professional Alternatives is the leading choice. We understand that your time is valuable, so we know how important it is to have an Irving TX staffing agency that is positioned to keep up with your growing business. Simply posting your open role on job boards can often result in mountains of unqualified and lackluster resumes. This only creates more work for your HR team and hiring managers, driving your hiring costs up, and decreasing productivity. In the current Irving TX business market, organizations need the experience, resources, and skill set of top Irving TX recruiters with a hyper-local focus and a national network to locate and deliver top talent.


Founded in 1998, Professional Alternatives is an award-winning recruiting and staffing agency that utilizes technology and relationships to deliver top talent. Our team of experienced staffing agency experts is here to serve as your hiring partner. Contact us today to get started!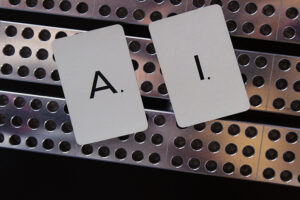 AI in Hiring: Unlocking Efficiency and Accuracy in Four Key Use Cases ‍AI has revolutionized various industries, ranging…
(Read More)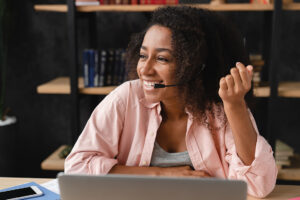 Fluently Navigate Your Sales Support Job Search: Must-Have Tools for Bilingual Professionals ‍   Introduction As the global marketplace…
(Read More)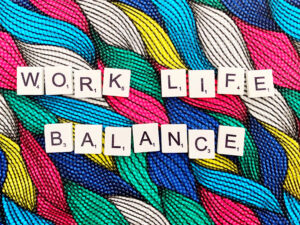 Finding Harmony: Strategies for Achieving Work-Life Balance as a Senior Operational Accountant Introduction: The Importance of Work-Life Balance…
(Read More)