Managers usually appraise employees based on the number of hours they work instead of by their end product or contribution. Oftentimes, this begets presenteeism, which is defined as the issue of employees being present on the job but, not functioning properly as a result of sickness or any other medical conditions. A lot of employees come to work while they are sick or even distracted by issues like childcare or serious health conditions. Even though they sit at their desks, or show up to field work, their attention isn't actually on the work which raises the issue of presenteeism and brings down employee performance.
Helpful Tips for Fixing the Problem of Presenteeism
1) Understanding the Culture Problem
Presenteeism when analyzed at the root, turns out to be a culture problem. Like all culture problems, fixing this problem behind at the top. This means that senior managers should stay home whenever they are ill or unable to be present for their work no matter the reason. The number of sick days offered doesn't matter because if the leadership of the company doesn't actually use them, those hard workers desire to climb their corporate ladder definitely won't use them regardless of how sick they become.
2) Offer Sufficient Sick Leave
Another way to combat presenteeism is to supply workers with sufficient sick leave. This is really critical because an employee may want to stay home as a result of an illness and recover but because of the presence of many bills, which is something that plagues all staff, they cannot stay home if they feel like their time off will make their situation worse since it is unpaid. Also, staff should endeavor to utilize vacation time for actual vacation, and not for laboring in a different location.
3) Provide Encouragement
Managers are obliged to encourage their employees to make use of their time off to discourage presenteeism. Managers wouldn't tell the staff to take pay cuts as a result of the workload waiting to be carried out. However, when employees are denied vacation time, this is still cutting their pay since they receive the same renumeration even when they carry out additional work. Companies should develop a work culture that can recognize that the staff have personal lives and also let them live.
4) Provide Comprehensive Insurance
When you offer comprehensive insurance to your employees, it will allow them get help from a doctor whenever they are sick instead of suffering in silence. Also, encouraging staff to get their flu shots is a good way to cut down on illness while avoiding presenteeism.
5) Employees Should Feel Like They Matter
Whenever an employee feels like they aren't a visible or important in their company, it makes them feel like their position doesn't matter. To reduce presenteeism and keep staff on tasks, ensure that all workers feel like they matter to the company not just as employees, but as human beings.
Houston Staffing Agency Delivering Top Talent
As the #1 award-winning staffing agency in Houston, we understand that your time is valuable, so we know how important it is to have a team of recruiting experts that are positioned to keep up with your growing business. Simply posting your open role on job boards can often result in mountains of unqualified and lackluster resumes. This only creates more work for your HR team and hiring managers, driving your hiring costs up, and decreasing productivity. In the current Houston business market, companies need the industry experience, resources, and skill set of a top Houston search agency with a hyper-local focus and a national network to locate and deliver top talent.


Founded in 1998, Professional Alternatives is an award-winning recruiting and staffing agency that utilizes technology and relationships to deliver top talent. Our team of experienced staffing agency experts is here to serve as your hiring partner. Contact us today to get started!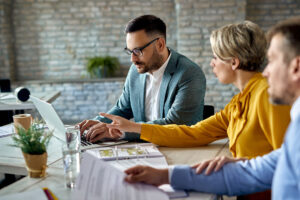 Unlocking the Secrets of Title Examination: How to Become a Title Ninja  Introduction to Title Examination Title examination…
(Read More)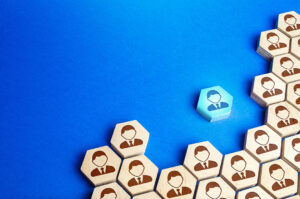 From Entry-Level to Executive: Navigating the Path of Career Growth at Professional Alternatives Unlock your potential with the…
(Read More)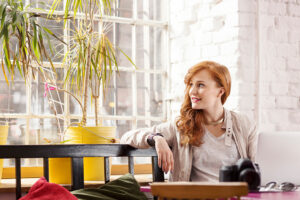 Seizing the Opportunity: Insider Tips for Swiftly Recruiting a Dynamic Project Coordinator to Shape Your Team's Future The…
(Read More)