In larger offices, the tasks and responsibilities are usually specialized in regard to specific office jobs. There are lots of office positions, and it's important to figure out which ones you need for your business so that you can carry out the duties that are vital for a well-run office. However, there are no absolutes, since some tasks cannot be done by a single person as a result of the higher volume of work. On the other hand, office jobs like a secretary and receptionist can be combined since similar tasks can often be done by one employee.
Important Office Jobs to Focus on for Your Business
1) Executive Assistant & Receptionist
Executive Assistants in companies are usually highly organized, trained, and motivated employees. They are individuals who keep company executives and managers on the right track and aid them in running efficient businesses. Receptionists can also be considered an essential office job. The receptionist is the person who greets the public, they are the gatekeeper of the brand and also performs many tasks that are vital to the business. Their responsibilities vary from small to large businesses.
2) Administrative Assistants and Cashiers
Medical secretaries can be combined with administrative assistants as it is important that they possess special training required by staff in the medical profession. Recruiting the wrong administrative assistant can negatively impact the manner in which your medical office runs. Offices also need cashiers. The responsibilities of cashiers go beyond handling the company's money. Not all office jobs require employees to come in full-time and this is one of them. A cashier can handle checks and balances in order to protect all monetary assets of a business.
3) Clerk & Supervisor
A clerk's duties can be combined with that of a data entry employee. Employees handling the following office jobs can focus their efforts on completing different basic office tasks that facilitate the smooth operations and information flow that the company relies on. This job is important for the efficient running of the office. Another vital job is the supervisor. The responsibilities of a supervisor are to make sure that everyone functions efficiently. The multifaceted employee is the crux of a successful office.
4) Customer Service & Accounting Manager
Customer support representatives are the voice and ears that your clients encounter. An efficiently organized customer service space is the difference between your brand's growth or stagnation, especially in a tough economy. Another imperative position amongst office jobs is the accounting manager. The duty of the accounting manager is to make sure that the integrity of various financial processes that are carried out are intact. Recruiting the wrong individual to this job can turn out to be a costly mistake.

Founded in 1998, Professional Alternatives is an award-winning recruiting and staffing agency that utilizes technology and relationships to deliver top talent. Our team of experienced staffing agency experts is here to serve as your hiring partner. Contact us today to get started!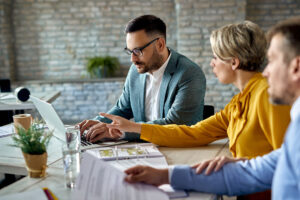 Unlocking the Secrets of Title Examination: How to Become a Title Ninja  Introduction to Title Examination Title examination…
(Read More)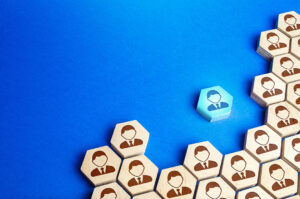 From Entry-Level to Executive: Navigating the Path of Career Growth at Professional Alternatives Unlock your potential with the…
(Read More)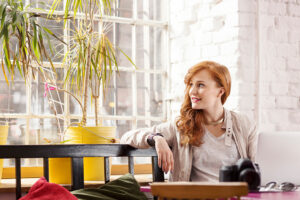 Seizing the Opportunity: Insider Tips for Swiftly Recruiting a Dynamic Project Coordinator to Shape Your Team's Future The…
(Read More)