Experiential learning is defined as the process involved in acquiring and applying knowledge specifically in a real-world situation. These kinds of programs emphasize more on hands-on approaches to sharpening skills and expertise. They can include postgraduate programs, co-ops, internships, externships, volunteering, service-learning programs, and more. Experiential learning can expand your skill set, assisting you in becoming a more competitive candidate when you're in the job market.
The Types of Experiential Learning Programs
1) Apprenticeships, Campus Employment, and Co-Ops
An apprenticeship is an experiential learning program that can give you the opportunity to learn a specific occupation directly from a skilled professional. Apprenticeships can be found in positions ranging from skilled trades down to information technology and even health care. Campus jobs can also provide students with experience and skills that are great for resume-building while a cooperative education experience usually lasts for some months and lets you receive academic credit for some work experience at a particular company in your field.
2) Internships and Externships
Internships are usually shorter than some experiential learning programs like co-op since they last for a semester or even a season. They let you to get work experience, mostly for college credit only or additional pay. Postgraduate internships are different and sometimes become an actual job. An externship on the other hand is identical to job shadowing since it lets you experience how things operate in your future field. They serve as the initial professional experience gotten in a new occupation and are often created by colleges and universities.
3)Fellowships, Field Experience, and Practicums
A fellowship is referred to as a short-term professional development chance that's usually for a graduate student or even a recent grad. They usually last for some months to about a year and fellows receive a stipend. Field experience is another experiential learning program that offers hands-on experience that is usually gained outside a classroom. It can include student teaching as well as other kinds of practical learning, like assisting in research. Practicums are like internships since they provide hands-on experience in specific fields. They are common in some professions like teaching.
4) Informational Interviews and Job Shadowing
An informational interview is an experiential learning program that offers the opportunity to receive the inside scoop on positions, a career, company, or even a program from an individual on the inside. This is not a job interview, even though you can gain insight and connections that may later fetch you a job. Job shadowing on the other hand can assist you in learning more about specific careers. When you shadow a professional at their job for some hours or days, it is easier to get an increased understanding of what doing the job is like.
5) Returnships and Service-learning Programs
A returnship is an experiential learning program that offers a road leading back to employment for any professionals that have taken a break. Even though it is like an internship, it's mainly workers with complete training and education. On the other hand, Service-learning programs incorporate a few elements of community service.
Award-Winning Staffing Agency Houston, TX
As the #1 award-winning staffing agency in Houston, we understand that your time is valuable, so we know how important it is to have a team of recruiting experts that are positioned to keep up with your growing business. Simply posting your open role on job boards can often result in mountains of unqualified and lackluster resumes. This only creates more work for your HR team and hiring managers, driving your hiring costs up, and decreasing productivity. In the current Houston business market, companies need the industry experience, resources, and skill set of a top Houston search agency with a hyper-local focus and a national network to locate and deliver top talent.


Founded in 1998, Professional Alternatives is an award-winning recruiting and staffing agency that utilizes technology and relationships to deliver top talent. Our team of experienced staffing agency experts is here to serve as your hiring partner. Contact us today to get started!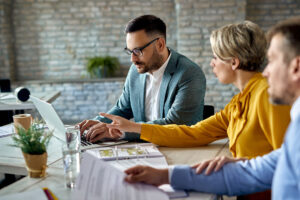 Unlocking the Secrets of Title Examination: How to Become a Title Ninja  Introduction to Title Examination Title examination…
(Read More)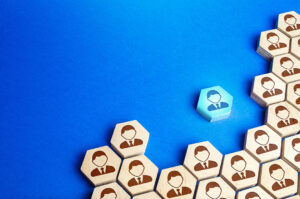 From Entry-Level to Executive: Navigating the Path of Career Growth at Professional Alternatives Unlock your potential with the…
(Read More)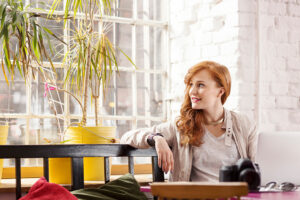 Seizing the Opportunity: Insider Tips for Swiftly Recruiting a Dynamic Project Coordinator to Shape Your Team's Future The…
(Read More)