Knowing how to negotiate salary is a good skill to have especially when you receive a job offer and the starting salary you are offered turns out to be less than what you were expecting. If this happens, knowing how to proceed can be a tad difficult when you don't know if you should negotiate or just take the offer you're given. In this case, you can make a counteroffer. A counteroffer is usually made by the candidate responding to a salary offer made by an employer and is something that people who want to know how to negotiate salary should learn.
Best Practices to Consider on How to Negotiate Salary
1) Be Aware of The Industry Rate for The Position
The first step in knowing how to negotiate salary is keeping in mind that the most effective negotiation tactics are usually rooted in facts, and not necessarily emotion. Whenever you're negotiating a counteroffer, make a case as to why you should get a better offer. It can be based on your value so remind that employer why you're a spectacular match, offering what other candidates do not.
2) Remember Non-Salary Benefits
Before throwing away an offer letter, it is important to look beyond the salary. Learning how to negotiate salary includes finding other benefits and perks like tuition reimbursement, or remote job opportunities for a week every month etc. You can ask for other benefits that you think would make that lower salary extra palatable like a signing bonus, immediate health care coverage if there's a waiting period, or even additional vacation days, etc.
3) Know When to Stop Pushing
When navigating the steps of how to negotiate salary, you should assess why you're negotiating. Do you really think that the job merits a higher rate, or do you negotiate for the sake of it? If you like the offer, you don't need to push too hard in a bid to get more because the best job negotiations usually end with both the employee and the employer satisfied with the resolution.
4) Identify Your Priorities
One thing to keep in mind when learning how to negotiate salary is that you're going to negotiate a little differently depending on the circumstances. Receiving a job offer after being unemployed for twelve months is different from getting a job offer when you're already employed at a nice job. You should not bluff if you are not willing to pass on a job offer. If you are considering more than one job offer, you can use that properly to your advantage.
5) Don't Rush
Don't rush when considering how to negotiate salary. Since you will need lots of details before making a counteroffer, take some time to reflect before starting negotiations. Begin by sending a thank-you/gratitude notes to the sender of the offer, then establish a timeline that you'll be in touch. Remember to customize every request to reflect specific situations.
Top Staffing Agency Houston
As the most experienced Houston staffing agency experts, our team utilizes our comprehensive network of talent to deliver the best talent for your company. Our team of talented Houston headhunters staffing agency professionals operates with the focus and speed to locate and deliver the professionals you need to keep your business growing.


Founded in 1998, Professional Alternatives is an award-winning recruiting and staffing agency that utilizes technology and relationships to deliver top talent. Our team of experienced staffing agency experts is here to serve as your hiring partner. Contact us today to get started!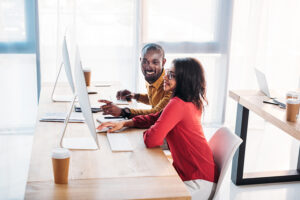 Transforming Toxic Workplace Attitudes: A Leader's Roadmap to Dealing with Difficult Employees Introduction: Understanding Toxic Workplace Attitudes In…
(Read More)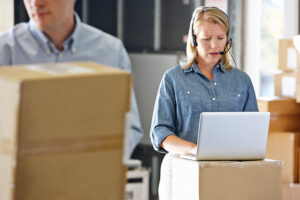 The Ultimate Guide for Shipping/Receiving Coordinators: Must-Have Tools in Your Toolbox Introduction to the Role of a Shipping/Receiving…
(Read More)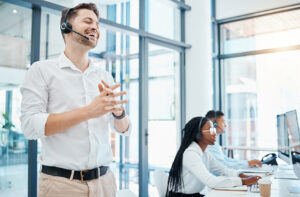 The Art of Customer-Centric Excellence: Key Skills for a Successful Career as a Customer Success Associate As a…
(Read More)