Employees are usually asked by managers where they want to be in five years and a Mentorship Program is something that can help them get there. One thing to consider is how your company is going to assist these people in getting there. If you don't do that, you're not actually doing your part in helping your employees grow their skills. Good job candidates usually want to improve in their stated positions, and mentorship programs should be a part of your standard company operations.
What To Know About Mentorship Programs:
1) Spell It Out for Your Employees
You cannot just ask people to voluntarily participate in a Mentorship program that they don't really understand. Work out what happens when your employee is a mentor, spell out what is expected from the mentees and outline the objectives of the program. These will differ depending on your kind of business, the nature of people involved and what employees want out of a mentorship opportunity.
2) Pick The Mentors
Even though it can be tempting to say that people with higher ranks in the company should automatically become mentors in the mentorship program, that's not the greatest thing to do. Since some people may not want to take on that role, this approach can be counter effective. It would be unfair to the mentee to work with someone who doesn't want to be a mentor. Even though you may have to convince people to get on board, if the first round is successful, other people will want to be included for later rounds.
3) Choose Your Mentees
Sometimes, you may get more volunteers than you can accommodate for the mentorship program. This means you need to decide how to pick employees. In the beginning, you can decide to limit program participants to employees in a specific department or those that are already highly rated. Regardless do what you decide, always make just and transparent decisions. Do not favor specific groups over the others.
4) Layout The Rules
You should decide how often the Mentors and Mentees are expected to meet during the duration of the mentorship program. Should it be once a month or more? Again, keep in mind that this decision depends on the objectives and the availability of the individual pair. When you sign up a mentor who travels extensively, they will have some difficulty committing to certain times than when you sign up someone who has a steady schedule.
5) How Will Confidentiality be Handled?
Trust abounds in a proper mentor/mentee relationship, and the mentee table concerns to the mentor about their job. The mentors also understand that any conversation regarding the mentorship program should be held in confidence. However, there are two exceptions to confidentiality. The first pertains to factors that can affect the program that both the mentor and mentee agree should be shared, while the second concerns issues that violate the law or even company policy.
Staffing Agency Katy TX & Temp Agency
As the #1 award-winning Katy TX staffing agency, our team of recruitment professionals understands how important it is to have a recruiting agency that moves with your team to keep your business growing and performing. At Professional Alternatives, our Katy TX staffing agency professionals develop custom, perfect-match recruiting solutions to attract and engage the top talent your business needs to achieve your goals.


Founded in 1998, Professional Alternatives is an award-winning recruiting and staffing agency that utilizes technology and relationships to deliver top talent. Our team of experienced staffing agency experts is here to serve as your hiring partner. Contact us today to get started!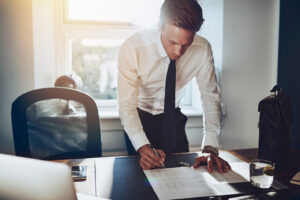 Mastering Modern Litigation: How Houston Paralegals Can Optimize E-Filing and Records Administration ‍ Unlock your potential with the…
(Read More)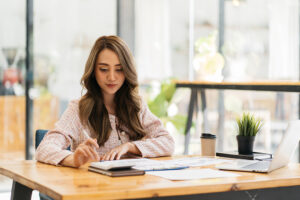 AP Processing Demystified: A Step-by-Step Guide for Recruiters in Houston, TX Introduction to AP Processing As a recruiter…
(Read More)