A free career aptitude test is also known as a career assessment tool that asks some specific questions usually about a user's personality traits then offers recommendations for their career path, based on their answers. The great thing about career assessment tools is that they offer an objective assessment of the different kinds of jobs that could strongly match your specific skill set and interests. Here are some career aptitude tests that will assist you in finding your ideal career path.
Below is the List of Our Picks for Career Aptitude Tests: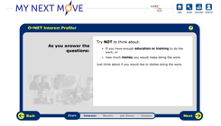 This is a free career aptitude test with 60 questions. It helps you find the right career by asking you questions that are related to your personal likes and dislikes. This aptitude test is administered via the United States Department of Labor. You are provided with a list of options like "Develop a new medicine." You have the autonomy to choose amongst five preferences and they are "Strongly Dislike," "Dislike," "Unsure," as well as "Like," and "Strongly Like." Career options are provided at the end.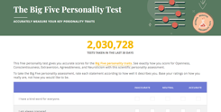 This free career aptitude test is for correctly measuring major personality traits. You get a list of statements like "I am always prepared" or even "I get things done immediately." You will then rate each of these statements according to how well you think it describes you. A score is received for the five major personality factors which include Openness, Conscientiousness, as well as Extraversion, Agreeableness, and Neuroticism. There are 60 questions and the test takes about 5-10 minutes.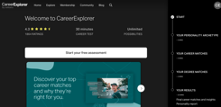 This free career aptitude test utilizes advanced machine learning, psychometrics, as well as career satisfaction data in the design of the assessment. There's a basic test which is free and there's a premium report of $35. The test offers different questions that reflect on the past experiences and the future goals of users. The suggested careers are usually based on your interests, your goals, history, your workplace preferences, and even your personality.
This is one of the majorly accurate free career aptitude tests out there. There is a paid version of $50 and a free version called the Jung Typology Test.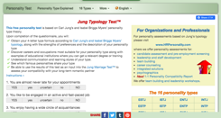 This assessment offers about 64 statements like questions about your punctuality, preferred pace at work or if you easily get excited. You can then agree or disagree with each statement. These answers are analyzed then you are shown suitable careers and occupations for your personality type.

You get a free career report whenever you finish those career aptitude test. There are 60 questions and you can complete them in 10 minutes. The test analyzes four dimensions with significant contributions to the core of the users personality like Energy, Perception, Decision Style, as well as Planning Style. Your free career report portrays details of how much you can make in careers that actually match your personality, some career fields you may want to consider, and how many careers would fit you in particular.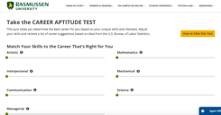 This career aptitude test from the Rasmussen University analyzes the users skills and interests then provides career recommendations. This test let's users adjust the sliders for seven categories instead of simply working based on a question basis, the test allows you to adjust sliders for seven categories. The sliders can then represent your personal skills ranging from high to low. After that, users get a list of career suggestions that are based on the data gotten from the United States Bureau of Labor Statistics.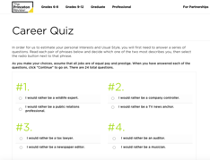 Princeton review career quiz is a career aptitude test that consists of 24 questions. Each of them possess two different scenarios and users can choose the one that best fits them. For instance, two scenarios can be "I would rather be a tax lawyer" and "I would rather be a wildlife expert." Immediately all selections have been made, users get "interest results" as well as "recommended careers."
Career Aptitude Test Free: What Are the Benefits?
When taking a free career aptitude test, you are able to learn more about your work style, motivations, and more. This can prove to be valuable in your job search and performance in a current role. A free career aptitude test also is helpful to review with a recruiter, so reach out to our team today to learn more about the career opportunities we have available.


Founded in 1998, Professional Alternatives is an award-winning recruiting and staffing agency that utilizes technology and relationships to deliver top talent. Our team of experienced staffing agency experts is here to serve as your hiring partner. Contact us today to get started!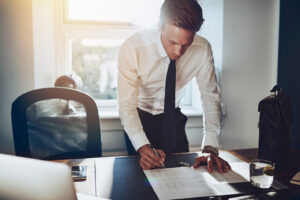 Mastering Modern Litigation: How Houston Paralegals Can Optimize E-Filing and Records Administration ‍ Unlock your potential with the…
(Read More)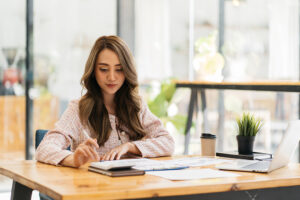 AP Processing Demystified: A Step-by-Step Guide for Recruiters in Houston, TX Introduction to AP Processing As a recruiter…
(Read More)