The knowledge economy leans majorly on the creation, distribution, and utilization of information and ideas instead of just physical or mechanical abilities. A number of positions across industries are usually a part of this economy. They range from health care workers to academic researchers to programmers and even software developers or those carrying out research and data analysis. Each of these positions require utilizing knowledge to serve other individuals in some way. In the knowledge economy, the workforce knowledge is of immeasurable value to the company.
Top 5 Skills For the Knowledge Economy
1) Communication
Communication is an important soft skill that everyone needs to draw from the knowledge economy. Employees should be able to talk clearly and courteously to their colleagues, their clients, customers, and other people they meet. Via written and oral communication, employees should convey their creative ideas, decisions, and more to others. There are Related skills to this, and they include Clarity, friendliness, good interpersonal skills, great oral and written communication, presentation, and teamwork.
2) Flexibility
The knowledge economy needs employees to be able to properly develop skills and become quite comfortable with novel technologies that appear on a regular basis. As a result, employees should be opened to learning novel things, and be quite flexible about doing various tasks. Some Related skills to this include Adaptability, being able to multi-task, openness to feedback, as well as open-mindedness.
3) Information Communication Technology (ICT)
Relevant to the knowledge economy is the ability to utilize everyday technologies such as computers, tablets, and even mobile phones. It is connected to the ability to perform some tasks like utilizing basic computer software. Other necessary ICT skills at different and it depends on your industry and job. For instance, some jobs involve different software programs or may even need coding skills. Individuals in this knowledge sector should be able to constantly develop these skills relevant to their jobs.
4) Lifelong Learning
Since many employers who are familiar with the knowledge economy encourage their employees to continuously learn, they usually want to hire individuals that want to continue their education. In that case, employees should be able to show a passion for continuous learning in different relevant subjects. Some Related skills include Ambition, motivation, as well as passion, and self-directed learning.
5) Problem Solving
Workers in the knowledge economy should utilize their knowledge to offer solutions real-world problems. For instance, it is expedient to utilize data to assist doctors treat patients efficiently, for example, or just conduct historical research to teach students or even the public concerning an important moment in history. Regardless of the job, workers should recognize problems and be able to solve them with creativity and innovation.
Staffing Agency Houston & Hiring Agency
As the #1 award-winning staffing agency in Houston, we understand that your time is valuable, so we know how important it is to have a team of recruiting experts that are positioned to keep up with your growing business. Simply posting your open role on job boards can often result in mountains of unqualified and lackluster resumes. This only creates more work for your HR team and hiring managers, driving your hiring costs up, and decreasing productivity. In the current Houston business market, companies need the industry experience, resources, and skill set of a top Houston search agency with a hyper-local focus and a national network to locate and deliver top talent.


Founded in 1998, Professional Alternatives is an award-winning recruiting and staffing agency that utilizes technology and relationships to deliver top talent. Our team of experienced staffing agency experts is here to serve as your hiring partner. Contact us today to get started!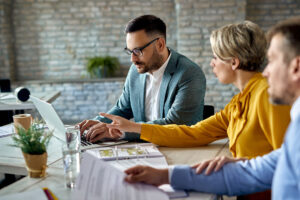 Unlocking the Secrets of Title Examination: How to Become a Title Ninja  Introduction to Title Examination Title examination…
(Read More)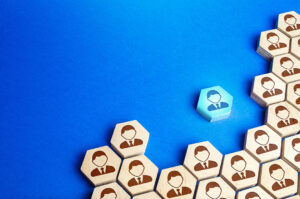 From Entry-Level to Executive: Navigating the Path of Career Growth at Professional Alternatives Unlock your potential with the…
(Read More)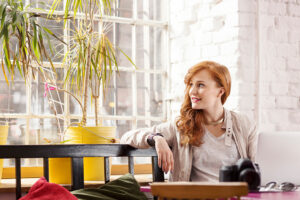 Seizing the Opportunity: Insider Tips for Swiftly Recruiting a Dynamic Project Coordinator to Shape Your Team's Future The…
(Read More)