LinkedIn is a large, business-oriented platform with about 500 million members, which means it's necessary to stand out and a LinkedIn background photo can help. The different elements of your LinkedIn profile from your bio to your education, skills, and accomplishments should be well polished. One overlooked section is the LinkedIn background image, which is also referred to as the platform's background banner image. It gives you the chance to visually enhance your general profile. Below are some ideas for a LinkedIn background photo to help creatively communicate your brand as a professional.
Where to find best LinkedIn photos? The ideal LinkedIn background photo size?
1) Administrative

It doesn't matter if you're a program administrator, an executive assistant, a medical secretary, etc., you should ensure your LinkedIn background photo adequately reflects your organization skills as well as your attention to detail. You will find that a neat, orderly workspace alongside greenery in your background will stand out nicely. Pick a picture that highlights the tools of your trade like a calendar.
2) Business Management

Choosing a LinkedIn background photo really depends on the business management position you're in, such as account manager, however, you should choose a professional background picture that portrays your strong managerial abilities. Something like an office space, a conference room, or even a team workspace could work. If you prefer something minimalist, you can use a geometric photo suggesting connectivity or even big picture thinking.
3) Finance

You should pick a LinkedIn background photo that adds financial or even accounting tools like a calculator or even a computer if you work in the finance industry. If you are considering the fin-tech startup scene, you can pick a picture that has nice financial graphics to give you a modern look.
4) HR & Recruitment

For HR and recruitment roles, your LinkedIn profile photo should show your commitment to finding ideal job candidates. To ensure that you pass across the message of strong commitment to company culture and seamless onboarding experiences, you should upload a background picture that suggests inclusivity.
5) Marketing & Design

If you are pursuing a career in marketing, or art and design, this is an opportunity to showcase a creative LinkedIn background photo. Incorporate bold colors, innovative graphics, and artistic elements within your picture to demonstrate your creativity, as well as your problem-solving skills.
6) Medical/Healthcare

Careers that are related to fitness, nutrition, the medical field, and coaching are all highly sought after and if you are a part of this industry, pick a LinkedIn background photo that reflects your chosen position like pictures of healthy food or photos of the tools utilized like a stethoscope. You can add variations of light blue since this color is related with health and healing.
7) Real Estate

If you are involved with personal or even commercial properties or perhaps the real estate space, you can add architectural elements into your LinkedIn background photo, utilizing warm, inviting colors suggesting a hospitable personality.
8) Sports & Entertainment

You need a good LinkedIn background photo whether you are a Sports agent, an athlete, or an actress. If your desire is a career that's typically more available in the public eye, then your choice of background is important. You can use a photo of cameras or even one of a microphone as a creative way to suggest that you're definitely comfortable with being in the spotlight.


Founded in 1998, Professional Alternatives is an award-winning recruiting and staffing agency that utilizes technology and relationships to deliver top talent. Our team of experienced staffing agency experts is here to serve as your hiring partner. Contact us today to get started!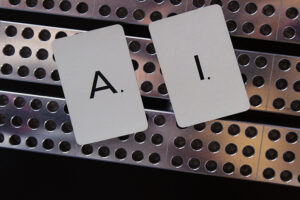 AI in Hiring: Unlocking Efficiency and Accuracy in Four Key Use Cases ‍AI has revolutionized various industries, ranging…
(Read More)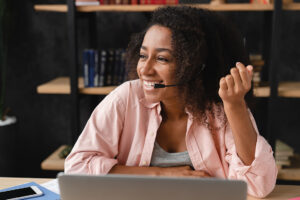 Fluently Navigate Your Sales Support Job Search: Must-Have Tools for Bilingual Professionals ‍   Introduction As the global marketplace…
(Read More)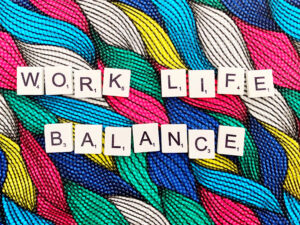 Finding Harmony: Strategies for Achieving Work-Life Balance as a Senior Operational Accountant Introduction: The Importance of Work-Life Balance…
(Read More)