A labor shortage means employers are going through a tough time trying to recruit qualified people for job positions. It's either there aren't enough applicants to fill the positions, or the few available ones are hard to get. Some jobs are more complicated to fill, while some industries just go through a hard time recruiting and retaining people than others. However, labor shortages can do good things for your career if you know what to do.
What To Know About a Labor Shortage?
1) Kinds
Labor shortages are not just based on the available jobs and the number of workers. Different factors that affect hiring can complicate things. The basic kinds include the quantity of people. You will find that this shortage happens if qualified applicants to attend to an organization's needs aren't enough. The quality of job candidates is another thing whenever an employer goes through difficulty in finding employees with required qualifications, this can cause a shortage.
2) Causes
Labor shortages are a result of different factors like an aging workforce, increased demand for IT services, Early retirement, a reduction of blue-collar workers, people quitting their jobs, Health concerns, workers opting for self-employment, people leaving the labor market, and Limits on immigration. Another cause is people quitting at high rates when the demand for them remains high.
3) Industries and Occupations
A survey carried out by the Society for Human Resource Management realized that about 73% of employers are experiencing a reduction in applications for positions that are difficult to fill. According to them, the hardest positions to hire for are hourly, entry-level, as well as mid-level non-managerial positions, particularly in sectors like manufacturing, hospitality, food service, as well as health care and this is causing a labor shortage.
4) Labor and Unemployment
Even though the job market possesses fewer jobs than in past years, there are more job openings compared to unemployed workers. In the month of April 2020, there were about five unemployed people for every available job. Then in September 2021, there was under one (0.7) worker for one job opening. In addition, there were about 7.7M unemployed people, about 10.4M job openings, and about 6.5M new hires and this caused a labor shortage.
5) How To Leverage the Situation
When in the job market or thinking about a career change, these labor shortages can potentially benefit not just your career but your paycheck as well. Sometimes, it can be quite easy to be employed in tight labor markets since employers can lower hiring requirements plus raise wages to attract applicants for the available positions. It is possible to get hired quicker as well since employers are facilitating the recruiting process to onboard fresh employees quickly.
Staffing Agency Houston – Looking For a Houston Hiring Partner?
As the #1 award-winning staffing agency in Houston, we understand that your time is valuable, so we know how important it is to have a team of recruiting experts that are positioned to keep up with your growing business. Simply posting your open role on job boards can often result in mountains of unqualified and lackluster resumes. This only creates more work for your HR team and hiring managers, driving your hiring costs up, and decreasing productivity. In the current Houston business market, companies need the industry experience, resources, and skill set of a top Houston search agency with a hyper-local focus and a national network to locate and deliver top talent.


Founded in 1998, Professional Alternatives is an award-winning recruiting and staffing agency that utilizes technology and relationships to deliver top talent. Our team of experienced staffing agency experts is here to serve as your hiring partner. Contact us today to get started!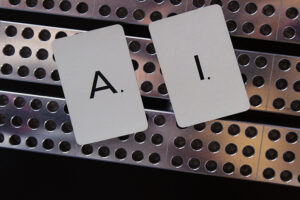 AI in Hiring: Unlocking Efficiency and Accuracy in Four Key Use Cases ‍AI has revolutionized various industries, ranging…
(Read More)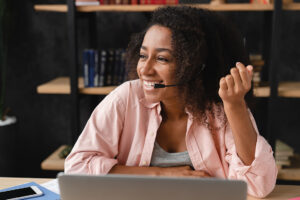 Fluently Navigate Your Sales Support Job Search: Must-Have Tools for Bilingual Professionals ‍   Introduction As the global marketplace…
(Read More)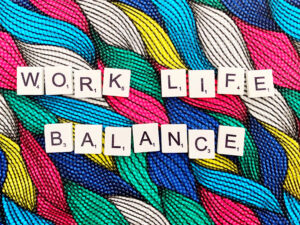 Finding Harmony: Strategies for Achieving Work-Life Balance as a Senior Operational Accountant Introduction: The Importance of Work-Life Balance…
(Read More)