How To Find the Right Tax Accountant
Taxes can be confusing and overwhelming for most people. If you are filing taxes or dealing with tax debt, you'll want to figure things out when time isn't on your side. That's where a tax accountant will come in handy.
They will help you navigate through all the complex things about taxes. This guide will go over how you can determine the right tax accountant for you. They will be someone who knows the laws and regulations and even some of the not-so-common things not everyone knows about taxes.
Let's dive right in and discuss everything about finding the right tax accountant.
Know the difference between a tax accountant and a tax preparer
It's important to know the difference between a tax accountant and a tax preparer. For one, a tax preparer is someone who prepares your taxes – such as filling them out and filing them on your behalf. A tax accountant is someone who can provide more comprehensive tax advice and planning services.
When you're dealing with something like an audit or tax debt, working with a tax accountant will be the best option. A tax preparer will not be able to have the right tools and resources for such situations.
Find a tax accountant through referrals, friends, etc
It can be a challenge to find a tax accountant that is the right fit. So it will be wise to ask people in your network. Who do they know that can direct you to a tax accountant that will be able to aid you in your current situation?
Another is searching online. During this research process, you'll want to find out what their credentials are and see if they are legitimate and certified professionals.
Once you find a few leads, you'll want to ask a few questions. This includes but is not limited to the following:
What is your expertise in financial records law so I can handle things legally?

Have you worked with clients in a similar situation to mine in the past?

Can you help me handle an audit or pay off my debt?

How do you determine what expenses are deductible?

What is the policy for changes to my return?

Can you provide me with your identification number

Could you provide me with more information about your fees

Are you accessible all year long?

Can you speak on my behalf before the IRS?

Did you finish your bachelor's degree?

Do you have experience with referral programs?

Are you able to fix my credit score

Have you worked as a management accountant in the past

How do you handle student loans
You'll want an accountant that will make your situation easy to navigate. They also need to be able to handle sensitive information and make important decisions that can impact your debt or refund.
Browse on social media, but make sure the sources are credible
Regardless of whether you ask Siri, "Hey, where can I get a CPA?" Online searches are an excellent location to start looking for the ideal CPA. You can also type "small-business CPA" into Google. You're likely to receive a list of CPAs in your neighborhood in both situations. Since results are often sorted by zip code, you might need to expand your search area if you live in a small town to view more potential CPAs.
Make sure the person you locate during your search is indeed a Certified Public Accountant. The state of your state has granted them a license if they passed the test. CPAs must pass continuing education requirements in addition to the exam in order to maintain their licenses and stay current on all federal, state, and local regulations. Make sure they have a Preparer Tax Identification Number (PTIN) if they will be doing your taxes.
Meet them face to face
A face-to-face meeting with the individual who will be handling your money is always a smart idea. You want to be certain that you can trust your CPA because you will be responsible for paying for it if something goes wrong. Phone someone else if they are awkward about meeting in person.
Final Thoughts
Once you find an accountant that will be able to handle your situation, you'll have peace of mind knowing they will take care of you. They will provide you with the best advice and services possible. You'll want to do your research to help find the best accountant that fits your needs.
This may be a time-intensive task. Yet, you can be able to take your time to find someone who can handle your capitation situation properly. It's better to dig deep and find someone who can help rather than choose someone at random and risk financial disaster.
You'll be comfortable with someone who can handle your assessment situation if they know what they're doing and have vast experience in handling your situation.

Founded in 1998, Professional Alternatives is an award-winning recruiting and staffing agency that utilizes technology and relationships to deliver top talent. Our team of experienced staffing agency experts is here to serve as your hiring partner. Contact us today to get started!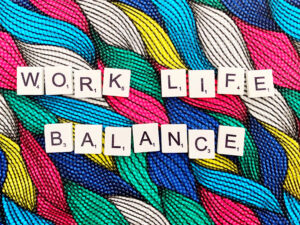 Finding Harmony: Strategies for Achieving Work-Life Balance as a Senior Operational Accountant Introduction: The Importance of Work-Life Balance…
(Read More)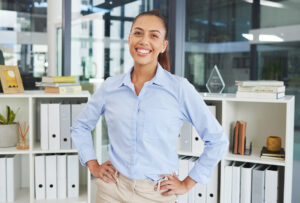 Boost Your Career as a Payroll Assistant: Excel Skills Every Budget Professional Should Master Introduction As a payroll…
(Read More)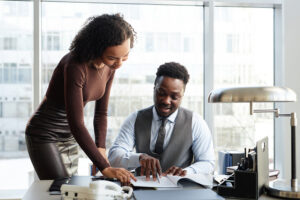 From Experienced to Exceptional: A Guide to Excelling in Legal Assistant Interviews Introduction to Legal Assistant Recruitment In…
(Read More)