Why Should You Hire An Inventory Assistant
Inventory management is a critical function for any business that deals with physical products. You'll want someone who can properly manage your inventory so it can save your business time, money, and resources. It can prevent issues such as overstocking and potential stockouts.
Even though it may seem tedious and time-consuming, the tasks that an inventory assistant should follow are a must. This includes being precise and having excellent attention to detail. When hiring an inventory assistant, you want to make these needs clear in your job post – whether it's online or offline.
Let's explain some of the reasons why hiring an inventory assistant comes in handy. It's all complete with the following benefits below.
Efficient Inventory Management
One of the top reasons why inventory assistant is worth hiring is because they can be efficient. Especially when it comes to managing and tracking your inventory. By doing this, they will avoid stockouts or overstocking.
They will be able to maintain accurate inventory records. This can save you time and resources in the long term.
Not to mention, the issues you're preventing can lead to some long-term issues. This includes not having enough storage space for inventory or even the inability to fulfill customer orders.
Improved Accuracy
A stock replenisher will make sure that your goods records are accurate. They must be accurate in matching the products and amounts. They prepare labels and are responsible for applying labels, recording quantities, and updating stock records.
This will ensure that your store replenisher has been accurately tracked and accounted for. You can then make informed decisions about your warehouse worker levels and prevent the loss of goods due to issues like human error.
The more accurate your stock is, the better.
Inventory Assistants Are Skilled Professionals
Warehouse assistants have the necessary skills and education to perform their job effectively. They are trained as a warehouse worker and possess knowledge of the latest management and software tools.
They should also be skilled in effective communication. Especially when relaying messages to other departments.
They can be able to quickly adapt to your business procedures and achieve your goods management goals.
They can achieve certain goals like increasing efficiency, reducing costs, or improving accuracy. Whatever your specific goals are, it's possible for an inventory assistant to achieve them with ease. They can implement the best practices for inventory management while providing valuable insights on how your business can improve on the inventory management processes that your business has.
Being A Team Player And A Leader.
The ideal candidate for this role should be a leader and motivate the team to exceed their roles. They recruit, retain, and manage a group of workers, along with all the difficulties that entail. They must guide their group.
They must also be able to follow instructions and cooperate with a larger group of people. Most inventory managers will need to coordinate the effective flow of merchandise into and out of the business with the marketing, sales, and purchasing departments.
Final Thoughts
An inventory assistant will be an important member of your team. They will make sure that your inventory is up-to-date and accurate. They will be key in keeping things flowing on the inventory end of things.
They will also be a key player in making sure your customers are satisfied. Stockouts lead to no sales filled – and that leads to frustrated customers. Overstocking leads to a lack of space, which can lead to you finding new space that can be costly.
An inventory assistant will certainly avoid these issues. Find the right one that possesses the right skills and qualifications and you will be able to go for the long term. Especially when someone wants to acquire a position that will further their career progress.

Founded in 1998, Professional Alternatives is an award-winning recruiting and staffing agency that utilizes technology and relationships to deliver top talent. Our team of experienced staffing agency experts is here to serve as your hiring partner. Contact us today to get started!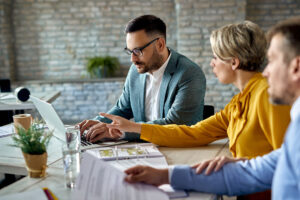 Unlocking the Secrets of Title Examination: How to Become a Title Ninja  Introduction to Title Examination Title examination…
(Read More)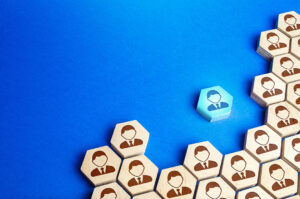 From Entry-Level to Executive: Navigating the Path of Career Growth at Professional Alternatives Unlock your potential with the…
(Read More)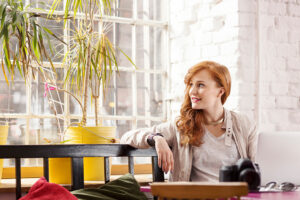 Seizing the Opportunity: Insider Tips for Swiftly Recruiting a Dynamic Project Coordinator to Shape Your Team's Future The…
(Read More)