HR Recruiter Interview Questions
As an HR recruiter, it's important to ask the right questions during an interview in order to ensure that you find the very best fit for the position and your company. When interviewing a potential candidate, make sure to listen carefully to the candidate's responses as they should align with the needs of the company. By asking the right questions HR recruiters can find the best fit for the job and the company as a whole.
What is an HR Recruiter?
An HR recruiter is a professional who is responsible for attracting and hiring talent for an organization. HR recruiters typically work within the Human Resources department and are responsible for identifying, attracting, and screening job candidates. This may involve posting job openings, reviewing resumes and applications, conducting initial interviews, and coordinating further rounds of interviews with other HR professionals and managers.
HR recruiters are typically involved in the entire recruitment process, from identifying the need for new hires to onboarding new employees. They may also be responsible for tracking and analyzing data on the effectiveness of recruitment efforts, and for developing and implementing strategies to improve the recruitment process.
Interview Questions
When interviewing potential candidates for a role without the Human Resources department, there are several key questions you should consider asking.
1.-What made you want to work in the HR field?
It's important to understand the candidate's motivation for pursuing a career in HR. This can give you insight into their passion for the field and their potential fit within the company culture.
2.-Can you tell me about your past HR experience?
Asking about a candidate's past experience can give you a sense of their level of expertise and the types of HR roles they have held in the past.
3.-What do you consider to be your greatest HR accomplishment?
Asking about the candidate's greatest accomplishments can help you get a feel for their achievements as well as the impact they have had in their previous roles.
4.-How do you handle disagreement or conflict within the HR department?
HR professionals often deal with sensitive and potentially volatile situations, so asking questions like this during the interview process can help you gain an understanding of how the candidate approaches and handles conflict in the workplace.
5.-What credentials or certifications do you have in the HR field?
Asking about the candidate's credentials and certifications can give you an understanding of their commitment to professional development as well as their level of expertise.
6.-How do you like to work with management and other departments to facilitate the acquisition of new talent?
Understanding the candidate's approach to working with management and other departments can give you a sense of their communication and collaboration skills.

7.-What adjustments have you made to your hiring procedures to improve success?
This query reveals how effectively the applicant recognizes opportunities for development and how aggressive they are in bringing about change as a recruiter. What to search for in a response:
Sharp Mind
Desire to Improve
Flexibility
8.- What kinds of data do you utilize to define success, and how have you benefited from that knowledge?
Utilizing metrics and statistics makes it possible to assess if existing approaches are beneficial or detrimental to a candidate's recruitment efforts. Knowing whether a candidate uses data will tell you how committed they are to boost productivity and achieving success as a recruiter.
9.- Why are you motivated to continue?
Additionally, recruiters emphasize the significance of your reasons for moving on. According to a former recruiter in Washington DC, "If a prospect is leaving a job due to ill-feeling towards their current line manager, you may be left with a toxic candidate who may wind up getting into the same type of dispute with their new boss." "Ideally, you want candidates to leave because they are wanting to advance in their careers and no longer find the position challenging."
Final Thoughts
HR recruiter questions should be carefully crafted to assess the skills, experiences, and qualities of candidates that are relevant to the position and company. By asking questions about the candidate's past experiences, greatest accomplishments, strengths, and approach to handling conflict, HR recruiters can get a better sense of their fit for the role and the company.

Founded in 1998, Professional Alternatives is an award-winning recruiting and staffing agency that utilizes technology and relationships to deliver top talent. Our team of experienced staffing agency experts is here to serve as your hiring partner. Contact us today to get started!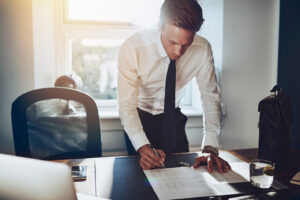 Mastering Modern Litigation: How Houston Paralegals Can Optimize E-Filing and Records Administration ‍ Unlock your potential with the…
(Read More)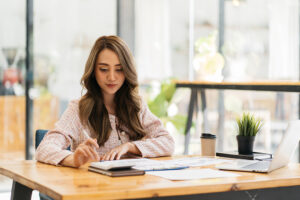 AP Processing Demystified: A Step-by-Step Guide for Recruiters in Houston, TX Introduction to AP Processing As a recruiter…
(Read More)