Skills of a Payroll Specialist
A payroll specialist is a professional responsible for managing and processing an organization's payroll, including calculating and distributing salaries and wages to employees. This job requires a variety of important skills in order to be performed effectively and efficiently. In this article, we will go over the various skills of a payroll specialist. Keep reading to find out more!
Strong Attention to Detail
Perhaps the most important skill a payroll specialist must possess is strong attention to detail. Payroll involves handling sensitive financial information and making calculations that must be precise. Any errors in payroll can have significant consequences, such as incorrect tax withholding or overpayment to employees. Therefore, a payroll specialist must be able to carefully review and verify all data and calculations with efficiency.

Strong Mathematical Abilities
A great payroll specialist will have strong math skills. Payroll involves a lot of calculations, including determining gross pay, deductions, and net pay for each employee. A payroll specialist must be able to perform these calculations quickly and accurately.
Aptitude for Solving Issues
Payroll processing might encounter a wide range of challenges, such as compliance concerns, tax disparities, and computation errors.
A professional payroll administrator must be able to address any issues that may occur in a knowledgeable, systematic, and effective way. Additionally, you need to be able to foresee prospective obstacles that can make the situation even more difficult.
Teamwork
A payroll specialist must also have strong teamwork abilities. Payroll is often a team-oriented role, as it involves working with colleagues in the HR department and potentially other departments as well. A payroll specialist must be able to communicate effectively with team members and collaborate to ensure the payroll process runs smoothly.
Familiarity with Payroll Software
Technology is essential to modern payroll processing in this largely digitized era. A payroll specialist must be familiar with the common software programs used in every office, from creating payroll in Excel to working with Word documents.
Being familiar with payroll software is also an important skill for a payroll specialist to have. There are many different types of payroll software available, and a payroll specialist must be able to navigate and use the software effectively in order to efficiently process payroll.
Multitasking
Another key skill for a payroll specialist is the ability to multitask. Payroll can be a fast-paced environment, and a payroll specialist may be handling multiple tasks at once. They must be able to prioritize their tasks and manage their time efficiently in order to meet deadlines.
Data Entry
Data entry skills are also crucial for a payroll specialist. This role involves a lot of data entry, including inputting employee information and payroll data into the system. A payroll specialist must be able to enter data quickly and accurately in order to keep up with the demands of the job.
Calmness and Professionalism
Making mistakes is less likely when one maintains composure under pressure. Being negative simply makes stressful situations worse, and being stressed out when processing payroll is not ideal.
This can be a demanding job because you not only have to fulfill performance criteria while performing precise calculations, but you also have to process the payments as swiftly as possible. As a result, you must be able to maintain composure under pressure.
Strong Organizational Abilities
It's also important for a payroll specialist to possess strong organizational skills. Payroll involves managing a large amount of data and documents, and a payroll specialist must be able to keep track of everything in an organized manner.
Final Thoughts
Overall, being a successful payroll specialist requires a wide range of skills and abilities. Attention to detail, strong mathematical abilities, teamwork skills, multitasking, confidentiality, problem-solving skills, and calmness under pressure are all important qualities for a payroll specialist to possess.
When recruiting and interviewing for a new payroll specialist, make sure to be on the lookout for these particular skills. On the flip side, if you're interested in pursuing a career in payroll, you can refer to this guide and sharpen your skills.

Founded in 1998, Professional Alternatives is an award-winning recruiting and staffing agency that utilizes technology and relationships to deliver top talent. Our team of experienced staffing agency experts is here to serve as your hiring partner. Contact us today to get started!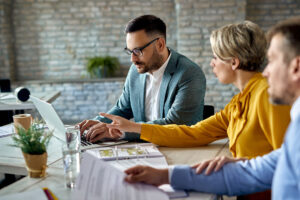 Unlocking the Secrets of Title Examination: How to Become a Title Ninja  Introduction to Title Examination Title examination…
(Read More)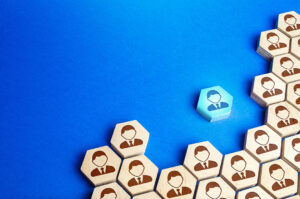 From Entry-Level to Executive: Navigating the Path of Career Growth at Professional Alternatives Unlock your potential with the…
(Read More)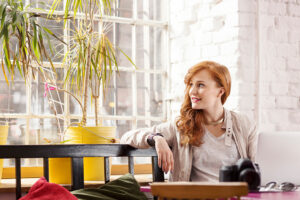 Seizing the Opportunity: Insider Tips for Swiftly Recruiting a Dynamic Project Coordinator to Shape Your Team's Future The…
(Read More)