How to Get the Best Out of Your Executive Assistant
As a business leader or executive, having a competent and reliable executive assistant can greatly improve your productivity and efficiency. To get the best out of your executive assistant, you'll need to gain an understanding of their world and how they can best support you. There are a number of ways to do this, which we have compiled for you in this comprehensive guide. Keep reading to find out more!
Sharing Your Preferences
When working with your executive assistant, it's a good idea to share your preferences and the specific tasks that you would like to delegate to them. Clear communication is key, as it allows your assistant to understand the context and priorities of each individual task.
Organizational Skills
One of the top critical abilities of an executive assistant is organization. High-level assistants juggle a lot of jobs and a lot of data. Without a well-organized system, assistants could easily get behind schedule, forget vital information or miss deadlines. The well-organized assistant keeps things running smoothly and can immediately find answers. These people are more composed, effective, and competent-looking.
Using project management software or reading project management literature might help you become more organized.

Time Management
One of the most crucial skills for an executive assistant is time management. Most of an assistant's tasks are time-sensitive. Success in the workplace depends on maintaining attention and finishing projects on schedule. Additionally, executive assistants have a lot of work to complete and risk falling behind if they do not stay on top of their duties.
Effective time management lowers stress levels and keeps activities running smoothly. A good awareness of which tasks to prioritize and how much time to devote to each one is essential for assistants. Good assistants know when to ask for assistance or hand off the assignment to a teammate when a task takes longer than anticipated.
Additionally, competent assistants are able to define boundaries and create effective workflows.
Providing Feedback
Providing feedback on their performance is also crucial for helping your executive assistant adapt and improve. Always be on the lookout for opportunities to praise their efforts and provide constructive feedback on areas where they have room for improvement.
Strong People Skills Are Essential
In addition to technical skills, it's important for an executive assistant to have strong people skills, as they will often be interacting with clients and colleagues on your behalf. Your assistant should also be well-organized and have good time management skills in order to ensure that tasks are completed efficiently and effectively.
Data Entry
One of the most sought-after technical skills for executive secretaries is data entry. One of the principal responsibilities of assistants is record-keeping. Executive secretaries frequently record and modify minutes of meetings, maintain databases, and control filing systems. These people need to be extremely quick and accurate when entering information. Additionally, they must be able to swiftly retrieve data.
Basic technological knowledge is also beneficial. In an ideal world, the IT division would respond to the call whenever a spreadsheet started acting strange. In reality, diagnosing and resolving problems frequently takes time. The best assistants can discover practical solutions in the meantime to make sure that crucial information is available.
Critical Thinking and Problem-Solving
Critical thinking and problem-solving skills are also necessary for an executive assistant, as they may be called upon to make decisions or find solutions to unexpected challenges. If your executive assistant is having trouble in this particular area, you may be able to help them out by giving them a coaching session.
The best problem-solvers are executive assistants. Executives frequently ask subordinates for assistance to address problems they don't have the time or bandwidth to solve. People frequently bring issues to the executive's notice, and the boss may not have the time to address each one.
These challenges range from the commonplace, like finding a new printer ink source, to the uncommon, like finding a tablet that was accidentally left on an airline while on a work trip. Assistants frequently have to overcome several obstacles or deal with odd issues. Innovative, creative thinking is required to find solutions to these problems. Executive assistants must be able to think quickly and creatively in order to handle the daily curveballs they encounter.
Performance Review
In order to identify areas for potential success, it's helpful to regularly review your executive assistant's performance and prioritize areas for improvement. This can involve setting specific goals with your assistant as well as establishing an individualized plan to achieve them. A performance review provides an opportunity for your executive assistant to receive feedback on their work, which can help them improve their performance significantly.
Moderation Skills
Moderation skills are an important asset for any executive assistant, as they allow the assistant to effectively manage meetings, events, and discussions. Moderation skills will also allow your assistant to remain productive, efficient, and inclusive in everything they do for the company. Executive assistants are often responsible for mediating disputes and facilitating resolution. Moderation skills can help them approach these situations in a calm and neutral manner, and to find solutions that are fair and beneficial to all parties involved.
Final Thoughts
In order to truly get the best out of your executive assistant, it's important to clearly communicate your expectations and priorities and to provide them with the necessary resource and support to do their job effectively. It can also be helpful to establish regular check-ins and performance evaluations to ensure that your assistant is meeting your needs. You should also make a point of showing appreciation for your assistant's hard work in order to create a positive and respectful working relationship.

Founded in 1998, Professional Alternatives is an award-winning recruiting and staffing agency that utilizes technology and relationships to deliver top talent. Our team of experienced staffing agency experts is here to serve as your hiring partner. Contact us today to get started!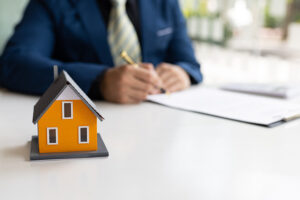 From Rookie to Pro: The Journey of Leasing Consultants and Their Remarkable Success Stories ‍Image Source: FreeImages Introduction:…
(Read More)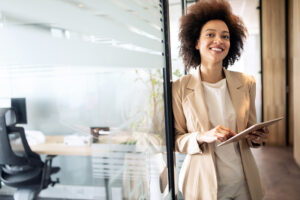 Building a Winning Squad: The Art of Attracting Seasoned CPAs to Your Organization ‍Introduction: The Importance of Attracting…
(Read More)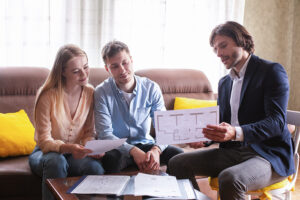 Property Management Excellence: ‍15 Skills You Can't Ignore for Success Introduction: The importance of skills in property management…
(Read More)