How to Hire a Remote Technical Writer?
Hiring a remote technical writer can be a great way to bring on a professional writer to help with a range of content needs, from software development documentation to blog posts and more.
The best technical writers can translate abstract concepts into everyday language to produce literature that is both understandable and technically sound. Information gathering, analysis, and systematization are all part of this idea. Of course, being a front-end developer is easier than becoming a tech writer
In this article, we've compiled some helpful tips for how to find and hire a top-notch remote technical writer, so stick around!
Understand What You Need
You should start by understanding what you're looking for in a technical writer. Consider the specific fields or areas of expertise that you need the writer to have knowledge in. This will help you narrow your search and find writers who are well-suited for your needs as well as the needs of the company.
Look For Experienced Writers
Make sure to look for writers who have experience working with companies in your industry or on similar projects. This will ensure that they have the necessary knowledge and skills to understand your business and its particular needs.
It's a good idea to keep an eye out for writers who have experience creating inbound marketing content. Inbound marketing content is designed to draw readers in and build interest, rather than simply selling a product or service. This type of content can be very effective in attracting new customers as well as building brand awareness.
Choose Someone Who is Motivated
When searching for a remote technical writer, be sure to look for someone who is motivated and able to work independently. Remote work can be stressful at times, so it's important to find someone who can stay focused and motivated even when they're not in an office setting.
Training and Support
Consider the amount of training and support you're willing to provide to a new hire. Some writers may need more support and guidance as they get up to speed, while others may be more self-sufficient and able to hit the ground running.
The Interview Process
When interviewing potential candidates for the remote technical writer position, be sure to ask about their experience writing technical reports and other types of documentation. This will give you a good idea of their ability to convey complex information in a clear and concise manner.
Consider Your Time
You should consider the average amount of time that you're willing to spend training and working with a new hire. While it may take some time to get a new writer up to speed, it's important to find someone who is a good fit for your team and your company culture.
Clarity of the Message
The primary need for superior technical documentation is content clarity.
The ability to create information that is simply understood, entertaining, and rationally crafted to pique readers' interest is the most crucial competency for any technical writer.
This is a difficult assignment, too, as many of your company's specialists lack the communication skills necessary to effectively communicate complex technical concepts to those who lack those skills.
Solution? Ask a technical writer to provide a brief sample of test content based on the details you offer before hiring them.
Find Out What Motivates Potential Candidates
Be sure to understand what motivates the writers you're considering hiring. Find out what they're passionate about and what drives them to succeed. This will help you find someone who is committed to their work and will be a valuable addition to your team.
Final Thoughts
When searching for a remote technical writer, it's important to consider all of the factors discussed above. By following these tips, you should be able to find a remote technical writer who is a good fit for your team and your company's needs.

Founded in 1998, Professional Alternatives is an award-winning recruiting and staffing agency that utilizes technology and relationships to deliver top talent. Our team of experienced staffing agency experts is here to serve as your hiring partner. Contact us today to get started!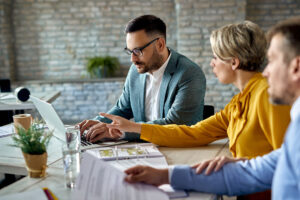 Unlocking the Secrets of Title Examination: How to Become a Title Ninja  Introduction to Title Examination Title examination…
(Read More)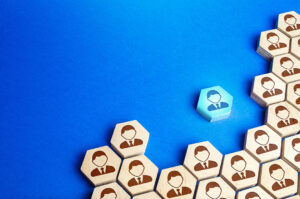 From Entry-Level to Executive: Navigating the Path of Career Growth at Professional Alternatives Unlock your potential with the…
(Read More)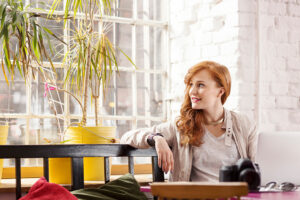 Seizing the Opportunity: Insider Tips for Swiftly Recruiting a Dynamic Project Coordinator to Shape Your Team's Future The…
(Read More)