What Makes a Great Inventory Assistant?
An excellent inventory assistant is a valuable asset to any organization, as they are responsible for managing and organizing the inventory of a company. There are several key qualities that make a great inventory assistant. These qualities include but are not limited to excellent communication skills, a firm grasp of computer programs, and the ability to work independently and as part of a team. In this article, we'll go over what exactly makes a great inventory assistant. Let's get right into it, shall we?
Effective Communication Skills
Communication skills are essential for inventory assistants, as they will often be working with other team members, supervisors, and clients. They should be able to clearly and concisely communicate information about inventory levels, orders, and any other relevant details.
A Firm Grasp of Computer Programs
It's also important for an inventory assistant to have a firm grasp of computer programs, as they will likely be using various software programs to track inventory, enter data, and perform other tasks. Familiarity with spreadsheet and database software is especially important, as these are commonly used to track and manage inventory.
Independence — But Also Being a Team Player
The ability to work independently and as part of a team is also crucial for an inventory assistant. A top-notch inventory assistant should be able to take initiative and handle tasks on their own, but should also be able to collaborate and work effectively with others.
Experience
Experience is another important quality for an inventory assistant candidate to have. While previous experience in inventory management is beneficial, even experience in other roles that involve attention to detail, organization, and data entry can be beneficial for this particular role.
Control inventory
Any inventory assistant's main responsibility is to assist with inventory management. Processing inventory orders, keeping track of items received and removed from inventory, and physically transferring goods from the inventory room to the sales floor are all necessary to do this.
Examination of incoming shipments
As fresh stock shipments arrive, inventory assistants must verify them for damage and ensure that orders have been filled accurately. The inventory assistant must make plans to obtain correct, undamaged replacements for any products that are discovered to be broken or erroneous.
Create the postal labels
To fulfill orders or replace damaged stock, inventory assistants prepare and affix shipping and mailing labels to items being shipped outside of the business.
Outstanding Organization Skills
Physical counts of inventory, as well as the ability to reconcile stock levels and unpack and replace items, are also important duties for an inventory assistant. They should be able to handle these tasks efficiently and accurately, as well as handle any miscellaneous clerical duties that may be required. A great inventory assistant should also have strong basic math skills and be highly organized. They should be able to work quickly and efficiently in a fast-paced environment, and may even need to operate a forklift or other material-handling equipment.
Final Thoughts
A great inventory assistant is a reliable and detail-oriented individual with strong communication and computer skills, the ability to work independently and as part of a team, and experience in inventory management or a related field. This person should be able to handle physical counts, reconcile stock levels, and perform various clerical duties with accuracy and efficiency. They should also, of course, have basic math skills and strong organizational abilities.
All of this and more make a great inventory assistant, so when going through the recruitment and interview processes, make sure to look out for these particular qualities. Or, if you're looking to improve as an inventory assistant, you can refer to this comprehensive guide and hone your skills. Best of luck!

Founded in 1998, Professional Alternatives is an award-winning recruiting and staffing agency that utilizes technology and relationships to deliver top talent. Our team of experienced staffing agency experts is here to serve as your hiring partner. Contact us today to get started!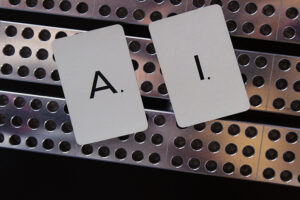 AI in Hiring: Unlocking Efficiency and Accuracy in Four Key Use Cases ‍AI has revolutionized various industries, ranging…
(Read More)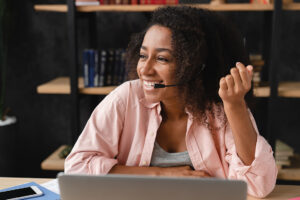 Fluently Navigate Your Sales Support Job Search: Must-Have Tools for Bilingual Professionals ‍   Introduction As the global marketplace…
(Read More)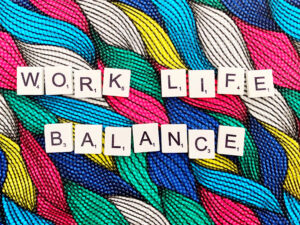 Finding Harmony: Strategies for Achieving Work-Life Balance as a Senior Operational Accountant Introduction: The Importance of Work-Life Balance…
(Read More)