Human Resources Payroll Job Description
If you are working on the human resources payroll, there are many job duties you need to be aware of and follow. If you are applying or interviewing for a human resources payroll job, knowing the job description can also help you when preparing for interview questions. You also need to make sure you meet all job requirements before applying.

Main Duties of a Human Resources Payroll Job
Supervise payroll employees
Distribute wages through paper checks or direct transfers
Determine tax obligations of the company and council taxes
Complete payroll reports
Keep all pay records confidential
Investigate, resolve, and identify discrepancies in payroll records and employee timesheets
Adhere to all payroll policies
Handle changes in job status, job titles, and exemptions
Answer questions from staff about wages, attendance, time records, and deductions
Coordinate requests for leave and other absences
Compute employee take-home pay based on taxes, benefits, and time records
Maintain payroll processing system and records
Process the company payroll every payment period
The human resources payroll job is important because it allows people to get paid on time. You will also need to be able to look at data and determine if everyone's pay is correct or not.
Job Requirements for Human Resources Payroll Employee
To deal with numerical data on a daily basis, payroll professionals need to be detail-oriented and possess good clerical abilities. These experts should also be good communicators so they can explain data to new hires, managers, and other members of the HR or financial team.
Working knowledge of tax and wage legislation, union contracts, and standard financial procedures are requirements for payroll professionals. Payroll professionals can ensure that businesses are in compliance with compensation rules thanks to their command of such financial and legal information.
Payroll professionals must adapt if businesses grow quickly or face substantial employee turnover. To work effectively in a hectic environment, these individuals need to have great multitasking and customer service skills.
Along with being able to do the skills above, you need to have some previous experience and knowledge to be successful at the job. Every company is different, but most want to see the following skills before they are willing to hire you:
Excellent math skills
Accounting skills
Bookkeeping skills
Record-keeping skills
Ability to work on tight deadlines
Sound decision-making skills
Able to follow instructions well
Familiar with payroll software
Competent with spreadsheets
Able to work easily without supervision
Able to communicate well with other employees
Data entry
Good computer and typing skills
Able to stay organized
Great attention to detail
Human Resources and Payroll Abilities
One of the main things you need to consider is that you will need to have skills in both human resources and payroll. This means you need to be good at math and sorting out spreadsheets and timetables. You also need to be able to work well with the employees and troubleshoot their issues when it comes to payment.
Employees can become frustrated when their paycheck is not on time or not as much as they expected. This is one of the reasons why you need to make sure you are communicating with coworkers and ensuring that their deposit methods are up to date so they receive income when it's expected.
Employees also need to be able to feel like they can talk openly to you about discrepancies in payments. If they feel like their paycheck is not accurate, they should feel like they can come and discuss it with you without being afraid or embarrassed.
A human resources payroll job is important to keep the business running and to keep the employees paid. It's one of the most important jobs because it involves employee satisfaction and money.
For those looking for a variety of professional options that will help them contribute to the effective operation of businesses, consider the human resources area.
By ensuring that all employees are paid on time and in full, payroll professionals, also known as payroll clerks, perform a crucial role in businesses.
These specialists frequently carry out the duties listed in the payroll specialist job description:
Addressing payroll-related inquiries from employees
Paycheck corrections
Keeping precise financial records
Examining bills
Monitoring the payment of full-time, part-time, and independent contractors

Founded in 1998, Professional Alternatives is an award-winning recruiting and staffing agency that utilizes technology and relationships to deliver top talent. Our team of experienced staffing agency experts is here to serve as your hiring partner. Contact us today to get started!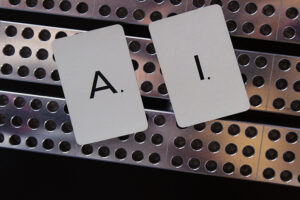 AI in Hiring: Unlocking Efficiency and Accuracy in Four Key Use Cases ‍AI has revolutionized various industries, ranging…
(Read More)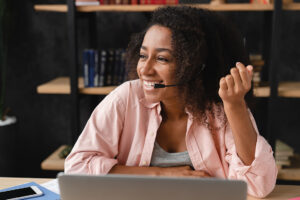 Fluently Navigate Your Sales Support Job Search: Must-Have Tools for Bilingual Professionals ‍   Introduction As the global marketplace…
(Read More)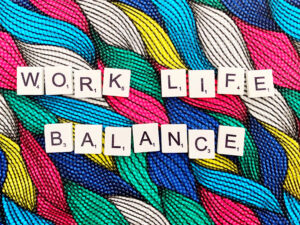 Finding Harmony: Strategies for Achieving Work-Life Balance as a Senior Operational Accountant Introduction: The Importance of Work-Life Balance…
(Read More)