Business communication is an important skill that everyone in a company needs in order to be able to effectively work in the firm. Non-verbal business communication is equally important. Body language, posture, eye contact, and so much more can actually augment or even undermine your message. When combined with verbal communication, non-verbal business communication tools can assist in punctuating, reinforcing, emphasizing, and enlivening your message. Non-verbal business communication cues assist in creating shared meaning in different circumstances as something can mean one thing to one person and convey a totally different meaning to another.
Improving Non-verbal Business Communication
1) Body Language
The way an individual stands, sits, moves their hands, arms, their feet or other subtle movements can actually convey many meanings in business communication. Posture, how an individual carries themselves, their bearing, stance, rigidity, and uprightness can actually show their emotions and self-confidence. Messages are conveyed through your posture regardless of whether you are comfortably leaning back or sitting nervously on the seat edge.
2) Eye Contact
Individuals sometimes attribute trustworthiness to those people who maintain good eye contact during business communication. Eye contact can be used to portray interest and emotions. It is used to enhance rapport between the speaker and receiver of the message. Eye contact is also used to fake interest and can be used to mislead. Some liars can utilize direct eye contact when selling a lie to their listeners. Acquaint yourself with cultural differences when using eye contact during conversations.
3) Hand Gestures
You will find that hand gestures are particularly rich conveyors in business communication. Hand gestures can punctuate your spoken word and inject more meaning. However, less conscious gestures like patting your hair, scratching your nose, fumbling with your clothes, standing with your hands planted on your hips, or even waving can actually communicate messages inadvertently.
4) Touch
Touch is a really effective method of nonverbal business communication. You will find that a hug, a firm pat on the back, or someone reaching out to hold your hand in sympathy can actually communicate effectively with or without adding any words. The comfort level of individuals is different when it comes to touch. Also, you should consider cultural customs as well before initiating contact.
5) Misaligned Verbal and Nonverbal Communication
There can be a business communication mismatch between your words and the nonverbal signs you are giving off. Sometimes, nonverbal communication actually resonates more during conversations. For instance, an employee can tell you that all is well but everything concerning her facial expressions, tone, and body posture fail to match her words, so you don't believe them. This means that if you want to effectively use your nonverbal communication as a tool to enhance your general communication, you will need to have an awareness about properly matching your nonverbal cues to your words.
Office Staffing & Administrative Staffing
Our team of #1 award-winning office staffing experts and administrative staffing professionals work with premier companies across the country to deliver top administrative talent. Our office staffing team understands that dependable support staff is crucial to your organization's success, delivering only the most reliable and focused office staffing services. From office managers to administrative assistants, our office staffing experts are here for all of your support team needs.


Founded in 1998, Professional Alternatives is an award-winning recruiting and staffing agency that utilizes technology and relationships to deliver top talent. Our team of experienced staffing agency experts is here to serve as your hiring partner. Contact us today to get started!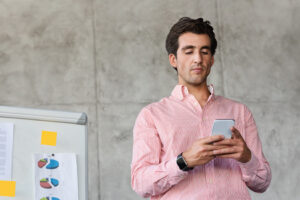 Exploring the Impact of Legal Landscape on the Rapid Adoption of Generative AI in HR ‍Introduction to Generative…
(Read More)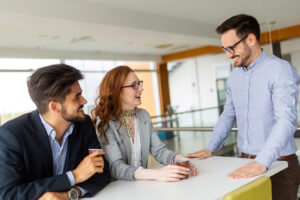 Rising to New Heights: How to Seize the Exciting Opportunities as a Marketing Analyst The role of a…
(Read More)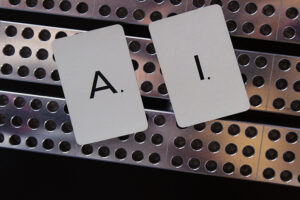 AI in Hiring: Unlocking Efficiency and Accuracy in Four Key Use Cases ‍AI has revolutionized various industries, ranging…
(Read More)