Human Resource development is referred to as the structure for assisting employees enhance their skills, knowledge, and their abilities, which in turn enhances a firm's effectiveness. It helps brands develop their staff via training and career development, as well as improves overall brand performance. Human resource development can include different activities, opportunities, and benefits, like employee coaching, performance management and development, mentoring, succession planning and more.
The Basics of Human Resource Development
1) Tips for Staff Development
Brands possess different human resource development opportunities in and out of the workplace. It can be either formal or informal, and can start immediately, when new employees come on board. The Informal kind can involve mentoring sessions or collaboration with colleagues and coaching by managers while formal training can involve college courses, In-classroom training, planned organizational change and Internal training which can be provided by staff or even a consultant or paid facilitator.
2) Helpful Tips for Internal Training
Providing human resource development assists in developing your staff's strengths, including their ability to efficiently contribute to your firm. This training can include internally supplied, personalized, management development sessions. Managers can offer internal management development via book clubs available at work or challenging work assignments, including coaching from the boss. Various other options can include internal work assignments, classes, field trips, and even self-study. Different options for efficient management training can also be identified via the ongoing performance management planning process.
3) The Advantages of Staff Development
When done well, human resource development can be a major way to attract and even retain talent to your firm. One opportunity that employees look out for when seeking a job is ongoing learning. When you provide the tools and encouragement for staff to continue to grow their skills, this will definitely assist in helping managers retain and motivate staff. If your staff feel like they have received good training and support from the firm, you will find that they would be more likely to stay loyal to the brand and even experience increased job satisfaction.
4) Staff Development Improves Performance
Human resource development can provide a way to identify and even prepare staff for advancement. This means that your brand's leadership will be experienced and excellently trained. Also, a well-trained workforce will perform better, and you will find that when your staff excels, your business performs well. This means that staff development also makes sure that the effectiveness of your organization is constantly improving, and this helps the company to achieve its goals.
HR Recruiters & HR Staffing Agency:
As your organization grows it becomes more and more complex. Our award-winning HR staffing agency experts are here to help build your human resources team to serve as a critical piece in those growth plans. Managing and developing both operational and employee-focused initiatives within any company can be a challenge without the right HR staff in place. Your company needs a team of HR recruiters that understands your business goals and can deliver the industry experience, skill, and talent you need to position your company for success.


Founded in 1998, Professional Alternatives is an award-winning recruiting and staffing agency that utilizes technology and relationships to deliver top talent. Our team of experienced staffing agency experts is here to serve as your hiring partner. Contact us today to get started!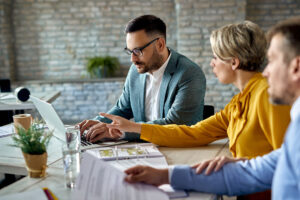 Unlocking the Secrets of Title Examination: How to Become a Title Ninja  Introduction to Title Examination Title examination…
(Read More)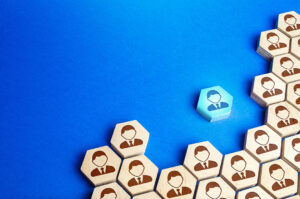 From Entry-Level to Executive: Navigating the Path of Career Growth at Professional Alternatives Unlock your potential with the…
(Read More)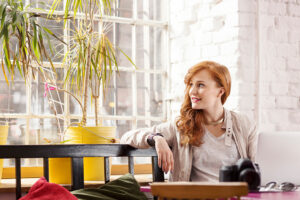 Seizing the Opportunity: Insider Tips for Swiftly Recruiting a Dynamic Project Coordinator to Shape Your Team's Future The…
(Read More)