Office Responsibilities Of A Billing Analyst
As businesses grow, so do their billing needs. That's where a billing analyst comes in. The role of a billing analyst can have its challenges, but it can make the process as efficient and accurate as possible. In this guide, we'll look at the various responsibilities of a billing analyst.
If you're hiring a billing analyst for your business, it's essential to outline these responsibilities clearly in your job postings. This way, you can send a message about the skills and qualifications you're looking for in a candidate. Of course, experience is a plus.
Let's dive into the various responsibilities of a billing analyst.
1.-Distribute and Review Invoices
One of the primary responsibilities of a billing analyst is to distribute and review account invoices before sending them to customers. The review process comes first because potential errors may exist. A billing analyst needs to understand the company's billing system and identify any discrepancies or errors.
2.-Process Contracts and Track Customer Accounts
A billing analyst must be responsible for processing contracts and tracking customer accounts. This includes reviewing customer contracts and ensuring they're accurate and up to date. They should also track customer accounts to ensure that payments are made on time and any outstanding balances are collected.
They need to have a solid understanding of finance and budgeting principles, as well as strong analytical skills that allow them to identify patterns and trends.
3.-Taking Charge of New Deals and Sales
Managing contract formulation, execution, and analysis is known as contract management. Its goal is to increase an organization's operational and financial performance while reducing financial risk. Organizations are under more and more pressure to save expenses while boosting productivity.
4.-Reconciliations and Cleanups
Performing account reconciliations and cleanups is essential for billing analysts. This includes reviewing account statements and ensuring that each transaction is correctly recorded. They should also be able to identify and resolve any discrepancies or errors that may arise.
This means that a billing analyst needs to have a high degree of attention to detail and a strong focus on accuracy.
5.-Monitoring Accounts Receivable and Transactions
Accounts that are being collected are known as accounts receivable. Companies can ensure they're getting paid by regularly reviewing their receivables. They can use it to determine the average number of days it takes for a business to collect on its sales, or accounts receivable days.
By keeping an eye on your accounts receivable, you can take fast action when a payment is past due. Follow-ups can help identify errors, payments that were misplaced in the mail, or other simple problems.
6.- Providing Support and Presenting Reports
Billing analysts can provide support to customers and suppliers. They do this by answering questions and resolving other issues that are outstanding. With that said, they need to communicate effectively and have excellent written and verbal communication skills.
They should also present reports and financial data to management and other relevant people.
7.- Solid Knowledge of Finance and Time Management
The last skill for someone to excel as a billing analyst includes having solid management in finance and time management. This includes finance and accounting principles.
They need to have strong analytical skills, attention to detail, and the ability to work independently. Time management is crucial for billing analysts since they'll be working under pressure and need to meet certain deadlines.
Final Thoughts 
A billing analyst has plenty of responsibilities that are critical to the success of any organization. With these skills and experience, a person will excel in this role. You'll want to find someone who can fulfill the duties and responsibilities with ease.
Don't let your search yield anything. Find the right person by screening candidates and assessing their abilities.

Founded in 1998, Professional Alternatives is an award-winning recruiting and staffing agency that utilizes technology and relationships to deliver top talent. Our team of experienced staffing agency experts is here to serve as your hiring partner. Contact us today to get started!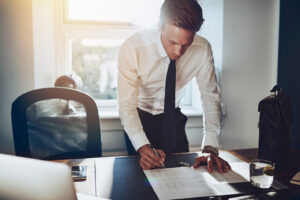 Mastering Modern Litigation: How Houston Paralegals Can Optimize E-Filing and Records Administration ‍ Unlock your potential with the…
(Read More)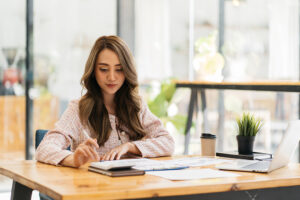 AP Processing Demystified: A Step-by-Step Guide for Recruiters in Houston, TX Introduction to AP Processing As a recruiter…
(Read More)