Real Insights To Hire The Best Production Analyst
The fast-paced and constantly evolving production industry has made one thing clear. The role of a production analyst is becoming more crucial each day. A production analyst is someone who is responsible for conducting analysis and producing insights designed to drive production efficiency.
It is also designed to make sure the accuracy of production planning is top-notch. We'll discuss what the top qualities are in this quick guide. Employers are looking for someone who is promoting innovation, has a diverse range of qualifications and skills, and has the willingness to achieve their role with passion and professionalism.
Let's take a look now at what to look for.
Technical proficiency is a plus
For a production analyst, one of the most critical qualifications is for someone to be technically proficient. This includes having the ability to effectively analyze data, develop and maintain databases, and utilize production planning software.
Furthermore, someone familiar with MS Office tools such as Excel will perform well in their role as a production analyst. That's because they will use the program to analyze data accurately and efficiently.
Attention to detail
The next qualification is attention to detail. This is very important because the things that matter most are accuracy and precision. Errors in production analysis can lead to negative impacts on a business's bottom line.
It's important for a production analyst to double, even triple-check for any potential errors. The slightest one can lead to disaster. If you are someone who is detail oriented, an employer looking to fulfill production analyst positions will put their trust in you.
Strong communication skills
While technical skills are most important, so are communication skills. This is vital for someone who wants to become a production analyst. They will use this skill in order to communicate with important people in the organization including stakeholders.
They can share their insights with executives, engineers, and production managers. They must also make sure that they are in collaboration with the right people in an effort to make sure the goals of the organization are met accordingly.
Here are a few communication skills to consider while interviewing your new candidate:
Is he/she a good listener while the interview is taking place?
The desire of people is to feel heard. Rather than drafting your reaction, pay close attention to what the other person is saying. In order to avoid misconceptions, seek clarification.
Nonverbal communication is key; Tone of voice, facial expressions, and eye contact.
Before sending your message, double-check it.
Be succinct but detailed.
Is your candidate an effective communicator?
 When speaking with a friend, it's acceptable to use acronyms and colloquial language, but when emailing or texting your boss, "Hey," "TTYL,"         and other colloquial expressions have no place in your communication. You cannot presume that someone else is familiar with the acronym's           meaning.
  Do you want to be misunderstood since some acronyms have diverse meanings to different people? When trying to convey your message,                  remember to keep the other person in mind. Effective communicators tailor their messages to the audience they are speaking to.
Note everything down. Don't rely on your memory during conversations with others or meetings; instead, take notes.
  Sometimes picking up the phone is preferable. If you discover that you have a lot to say, phone the candidate rather than send an email.                    Although email is fantastic, there are instances when verbal communication is more effective, especially when the candidate is new to your                company and is not familiar with your policies.
Before you talk, pause. When explaining the next steps after the interview, leave a moment of silence, to answer any questions your candidate may have.
Problem-Solving
Production problems could fall under your purview as a production analyst. Your ability to solve problems will enable you to locate the problem's root cause and provide a fix. When the intended way doesn't work, you can also be in charge of coming up with alternate approaches.
Innovation
Being able to innovate, identify, and implement new ways to improve production efficiency is key. That's why you want to hire someone who is willing to stay up-to-date with the latest industry trends and technology so that the analysis they provide is relevant and insightful.
Final Thoughts
We live in a world where the production industry is rapidly changing. It's important to find a production analyst that fits all the qualifications that you're looking for. Be sure to specifically outline these whenever you put out a job opening post – be it online or offline.
You will need to find one who has the experience and the competence to get the job done. Be careful in your search and screening process. Soon, you'll be able to find a production analyst that will not only get the job done – but will go above and beyond the call of duty whenever the opportunities present themselves.

Founded in 1998, Professional Alternatives is an award-winning recruiting and staffing agency that utilizes technology and relationships to deliver top talent. Our team of experienced staffing agency experts is here to serve as your hiring partner. Contact us today to get started!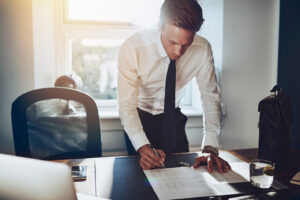 Mastering Modern Litigation: How Houston Paralegals Can Optimize E-Filing and Records Administration ‍ Unlock your potential with the…
(Read More)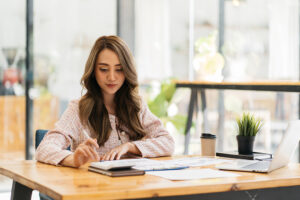 AP Processing Demystified: A Step-by-Step Guide for Recruiters in Houston, TX Introduction to AP Processing As a recruiter…
(Read More)