Seniors have different reasons for working. It could be to bring in some extra funds, to keep yourself busy, or to stay involved in something you are passionate about. While we can mostly overlook jobs that involve a lot of heavy lifting, there are plenty of part-time jobs for seniors to suit just about every preference and skill set. Additionally, many of today's available positions can be managed online and done from home.
—
Top Picks For Part-Time Jobs for Seniors:
—
1) Consultant
If you've spent your entire life doing a job that you love, sometimes it's hard to let it go. However, there are still plenty of people and companies who would benefit from your experience. Leverage your network and connections to find ways to turn your time into a profitable experience. If you're not sure what to charge, check with other consultants in your field to find out what the going rate is.
—
2) Bookkeeper or Tax Preparer
If you are a retired accountant, you have the skills necessary to provide valuable bookkeeping and tax preparation services. Today, many people and companies are turning to remote accounting services to save time and money, and companies that provide this service are always looking for talent. You can work as much or as little as you want, and often you can be matched with companies in your niche.
—
3) Virtual Assistant
After a satisfying career as an executive assistant, secretary, or administrative professional, part-time work as a virtual assistant could be the perfect fit. If you are comfortable with basic productivity software, like the Microsoft Office Suite, your skills are highly transferable to a virtual position. Bid on temp positions through freelance sites like UpWork and Fiverr, or contract directly with a company. For freelance websites, you will need to set up a profile to get started.
—
4) Tutor
For retired teachers who miss the joys of learning, tutoring can be a rewarding way to spend your time. Whether you're helping high school students study for their SATs or supporting grade school pupils through tough subjects, your skills are in high demand. Even if you're not a certified teacher, if you have aptitudes in math, science, English, or another language, your experience can make a big difference.
—
5) Blogger/Copywriter
Just about every company has a website with a blog. Unless they are a big company, they usually need help keeping up with the demand. Whether or not you are a subject matter expert, if you have excellent written language skills, you can find plenty of writing work to keep you busy. Whether you work with local businesses or establish a profile on a freelancing platform, it's an easy way to keep your mind occupied and earn some extra money on the side.
—
6) Pet Sitter/Dog Walker
Do you love animals? If so, dog walking or pet-sitting could be a perfect match for you! Dog walking gets you out and about, and it helps busy pet owners take good care of their furry friends. If mobility is an issue, you could consider pet-sitting instead. Check out apps like Wag or Rover to get started.
—
Houston Staffing Agency to Help Find Part-Time Jobs for Seniors
Are you looking for some help navigating your job hunt? Professional Alternatives is your go-to staffing and recruiting firm. Reach out today to learn more and get one step closer towards your dream job!

Founded in 1998, Professional Alternatives is an award-winning recruiting and staffing agency that utilizes technology and relationships to deliver top talent. Our team of experienced staffing agency experts is here to serve as your hiring partner. Contact us today to get started!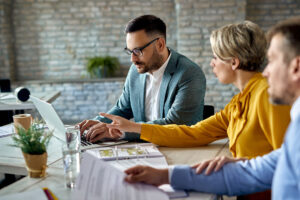 Unlocking the Secrets of Title Examination: How to Become a Title Ninja  Introduction to Title Examination Title examination…
(Read More)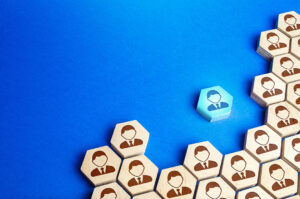 From Entry-Level to Executive: Navigating the Path of Career Growth at Professional Alternatives Unlock your potential with the…
(Read More)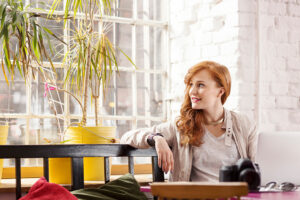 Seizing the Opportunity: Insider Tips for Swiftly Recruiting a Dynamic Project Coordinator to Shape Your Team's Future The…
(Read More)