Are you feeling stuck in a rut at work? If you have held the same title and job description for a long time, you might feel like you are stagnating or being left behind. But, just because the status quo hasn't changed on the surface, it doesn't mean that you aren't aging like a fine wine.You may well have upped the ante in terms of your knowledge and skills, and if your boss hasn't taken notice, it may be a worthwhile endeavor to find out why. If your title hasn't changed, if you haven't had a raise or a job promotion in a while, don't fret. Usually, there are pretty clear signs that you have bettered your skill set, even if you don't realize it yourself.
—
5 Signs That It Might Be Time For a Job Promotion
—
1) You consistently receive praise and positive feedback for your work
Take note of how your feedback has changed over time. Perhaps things didn't begin so smoothly, but now you breeze through your assignments like it's what you were born to do. The praise you receive these days bears little resemblance to the early days.
—
2) You're working smarter, not harder
You likely find that you are completing your assignments in a fraction of the time you used to take. You no longer have to ask so many questions or ask for support. In fact, people are asking YOU for help because they know you've got the answers.
—
3) Your confidence shines through
In meetings, you used to be the one listening, taking notes, but not chiming in. Today, you are an integral part of the conversation. You know your value, and you aren't afraid to show it.
—
4) You have less oversight
It's easy to tell when your managers trust you because they don't feel the need to micromanage or check your work. They are confident in what you can accomplish, and they depend on your contribution. This speaks volumes.
—
5) You are doing things now that you previously never thought yourself capable of
If you look back to when you started your tenure in this role, you wouldn't be able to fathom doing some of the things you do now as a matter of course. Your former self would have been terrified of your present self's to-do list. You've come a long way!
—
Your Job Promotion: What Happens Next?
Now that we've established your unarguable awesomeness, what now?
At the very least, it's time for you to tell your boss that you're ready for new challenges and more responsibility. When you sit down for your next review or feedback session, talk about the things you're doing now and what additional projects you would like to take on.
If you feel that there is another position that would be a good fit for you, do mention it at this time. While the improvements might be evident to you, your boss might be occupied with too many other things to really take notice. Be sure to document some of your key points before going into the meeting so you can organize your thoughts.
In the end, you've come a long way. It's time to reap the rewards.
—

Founded in 1998, Professional Alternatives is an award-winning recruiting and staffing agency that utilizes technology and relationships to deliver top talent. Our team of experienced staffing agency experts is here to serve as your hiring partner. Contact us today to get started!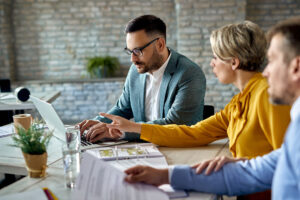 Unlocking the Secrets of Title Examination: How to Become a Title Ninja  Introduction to Title Examination Title examination…
(Read More)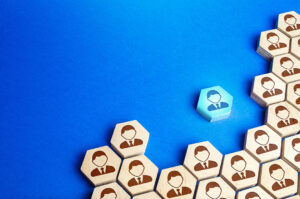 From Entry-Level to Executive: Navigating the Path of Career Growth at Professional Alternatives Unlock your potential with the…
(Read More)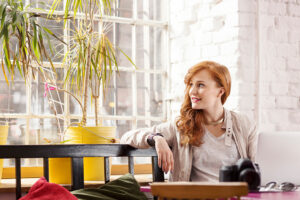 Seizing the Opportunity: Insider Tips for Swiftly Recruiting a Dynamic Project Coordinator to Shape Your Team's Future The…
(Read More)