Branding is a term that is typically associated with companies who are trying to sell their goods or services. It refers to the strategies used to give companies their own, easily recognizable identity to differentiate them from competitors. On the personal side, personal branding can also be very effective for job seekers, as you are essentially selling your expertise and personality (rather than a product or service). It can include your presentation on social media, your personal website or blog, as well as your resume and cover letter.
—
What is Personal Branding?
—
Increases Your Online Visibility:
Hiring managers are increasingly performing informal online screenings of candidates via search engine and social media, and may even be a little hesitant about candidates who have no online presence. Personal branding can empower you to make the best impression possible on hiring managers and recruiters. A candidate who is more memorable in an online search, such as due to an active and professional-based Twitter account, will be more likely to get contacted and considered.
—
Shows Your Potential
Resumes are simply lists of responsibilities and achievements, but they don't truly demonstrate a candidate's overall skills. You may have the talent and ability without your work history fitting the mold of the ideal candidate. An online portfolio (such as LinkedIn's "add media" feature) or personal website or blog allows you to upload relevant documents, images, or videos that show your professional strengths. Include the URL on your resume, email signature, and business cards (if applicable).
—
Humanizes You
Fitting in with a company's culture is a major part of an employee's success; therefore, personal branding shouldn't just showcase you as a professional, but you as an actual person and someone they could picture working with – rather than a "generic candidate." Inject your personality into all aspects of the job seeking process, such as your resume, cover letter, and interview. Determine the two-to-three traits that most define yourself, and make them known in your interactions with hiring managers. The goal should be for them to clearly identify you afterwards.
—
Personal Branding Alone Isn't Always Enough
Personal branding is just one factor in your job search journey, and won't be effective if you aren't finding the right opportunities for which to pursue. Professional Alternatives can be a valuable resource for your job hunting needs by getting you in touch with the Houston employers looking for candidates like yourself. Apply online to get started with Professional Alternatives today!

Founded in 1998, Professional Alternatives is an award-winning recruiting and staffing agency that utilizes technology and relationships to deliver top talent. Our team of experienced staffing agency experts is here to serve as your hiring partner. Contact us today to get started!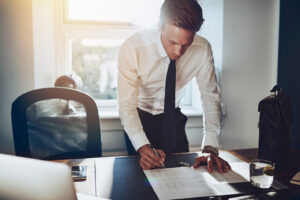 Mastering Modern Litigation: How Houston Paralegals Can Optimize E-Filing and Records Administration ‍ Unlock your potential with the…
(Read More)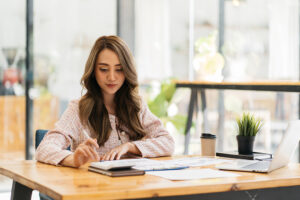 AP Processing Demystified: A Step-by-Step Guide for Recruiters in Houston, TX Introduction to AP Processing As a recruiter…
(Read More)