Recruiting in the Candidate-Driven Credit Industry
Are you having difficulty finding top personnel in the credit industry? With more options than ever before for prospects, it can be difficult for recruiters to navigate this candidate-driven market. But don't worry! In this blog article, we'll look at essential recruitment methods and insights for attracting and maintaining top people in the credit business.
Read on for expert advice on how to stand out as an employer of choice in this competitive landscape, whether you're looking to fill entry-level or executive positions.
Introduction to the Candidate-Driven Credit Industry
The candidate-driven credit industry is one of the most competitive and ever-changing industries out there. To be successful in attracting top people, it is critical to keep ahead of the curve and grasp the newest trends.
In a candidate-driven market, employers need to be more strategic than ever before when it comes to recruiting. They need to have a strong understanding of what candidates are looking for and what motivates them. Additionally, employers need to be able to sell their company and opportunity in a way that resonates with candidates.
There are a few key things that employers can do to be successful in a candidate-driven credit industry:
Understand what candidates want – Credit industry prospects seek opportunities that will allow them to grow and expand their talents. They want to work for companies that are innovative and offer a challenging work environment. Additionally, they are attracted to companies with strong leaders who can provide mentorship and guidance.
Be open about your company culture – In order to recruit top personnel, you must be open about your company culture. Candidates want to know what they're getting themselves into before they accept a job offer. Make sure to offer an authentic picture of your company culture so that candidates can judge if it's a good fit.
Offer competitive compensation and benefits – In today's market, candidates are looking for more than just a paycheck. They want comprehensive benefits packages
Benefits and Challenges of Recruiting in the Credit Industry
The credit industry is a highly competitive space, and organizations are feeling the pressure to attract and retain top talent. With the rise of the gig economy and the war for talent, businesses need to be proactive in their recruitment strategies.
There are many benefits to recruiting in the credit industry. The most obvious benefit is that it provides access to a pool of highly skilled and talented workers.
The credit industry also offers a number of unique challenges that can be used to attract top talent. For example, because the industry is always changing and evolving, firms might portray themselves as leaders in innovation. Additionally, the credit industry provides an excellent opportunity for companies to build their brand and reputation.
While there are numerous advantages to hiring in the finance industry, there are certain drawbacks that firms should be aware of. One challenge is that the industry is very competitive, which can make it difficult to stand out from other employers. Additionally, the nature of the credit industry can make it difficult to identify potential candidates early on in their careers. As such, organizations need to be creative in their recruitment strategies and invest time and resources into building relationships with candidates.
Tips and Best Practices for Successful Recruiting in the Credit Industry
Keep your recruitment process efficient – A key best practice in recruiting is to keep your process as efficient as possible. In the credit industry, where competition for top talent is fierce, this is especially important. By streamlining and organizing your process, you can ensure that you aren't skipping any critical phases or spending time on individuals who aren't a suitable fit.
Utilize social media – Social media should be a key part of your recruiting strategy in the credit industry. Platforms like LinkedIn provide an excellent way to connect with potential candidates and learn more about their experience and qualifications. Utilizing social media can help you reach a larger pool of candidates and make your recruitment process more efficient.
include focused keywords – When searching for prospects on job boards or other online platforms, make sure to include credit-industry-specific keywords. This will help you attract qualified candidates who are likely to be interested in the position you're looking to fill.
Focus on culture fit – It's important to remember that culture fit is just as important as qualifications when recruiting in the credit industry. Credit unions have their own unique cultures, so it's important to find candidates who will mesh well with yours. Pay attention to red flags during the interview process and trust your gut when it comes to making a final decision – if something feels off, it probably is.
Consider using a recruiter – Working with a recruiter who
In today's candidate-driven credit industry, recruiters face unique challenges in finding and attracting top talent. Staying ahead of the curve and adopting innovative strategies is crucial for ensuring your company's success in this competitive landscape.
One of the key tools in your recruitment arsenal is leveraging technology, such as artificial intelligence (AI) and virtual interviewing platforms. These cutting-edge solutions enable you to streamline and optimize your hiring process, ensuring efficient candidate sourcing and selection.
By harnessing the power of AI, recruiters can leverage data-driven insights to identify qualified applicants more efficiently. AI-powered algorithms can analyze resumes, job descriptions, and candidate profiles to match the most suitable candidates with job openings. This not only saves time but also improves the accuracy of candidate selection.
Virtual interviewing platforms offer a convenient and flexible way to assess candidates remotely. Through video interviews, recruiters can efficiently evaluate applicants' communication skills, professionalism, and cultural fit without the need for in-person meetings. This approach not only saves time and resources but also widens the talent pool by enabling you to connect with candidates from anywhere in the world.
In addition to adopting advanced technologies, recruiters must also stay informed about the latest trends and best practices in the credit industry. Understanding the evolving landscape and market demands will give you a competitive edge in attracting and retaining top talent.
Networking and building strong relationships within the industry can also play a significant role in successful recruitment. Attend industry conferences, join professional associations, and engage in online communities to connect with potential candidates and stay updated on industry developments.
It's important to recognize that navigating the candidate-driven credit industry requires adaptability and agility. As technology continues to shape the recruitment landscape, recruiters must embrace these changes and continually refine their strategies to attract and secure top talent for their organizations.
In conclusion, the candidate-driven credit industry presents unique challenges for recruiters. By leveraging technology like AI and virtual interviewing platforms, recruiters can streamline their processes, identify qualified candidates, and stay competitive in the market. Furthermore, staying informed about industry trends and building strong networks will enhance your recruitment efforts. Embrace innovation, stay adaptable, and watch your recruitment efforts flourish in this dynamic industry.

Founded in 1998, Professional Alternatives is an award-winning recruiting and staffing agency that utilizes technology and relationships to deliver top talent. Our team of experienced staffing agency experts is here to serve as your hiring partner. Contact us today to get started!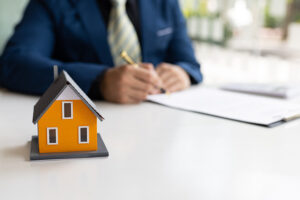 From Rookie to Pro: The Journey of Leasing Consultants and Their Remarkable Success Stories ‍Image Source: FreeImages Introduction:…
(Read More)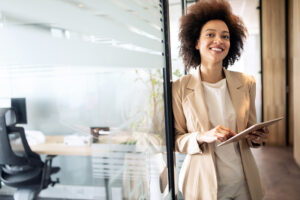 Building a Winning Squad: The Art of Attracting Seasoned CPAs to Your Organization ‍Introduction: The Importance of Attracting…
(Read More)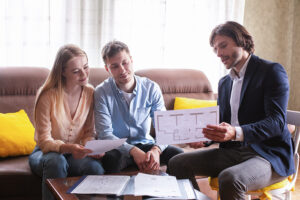 Property Management Excellence: ‍15 Skills You Can't Ignore for Success Introduction: The importance of skills in property management…
(Read More)