The Power of Digital Transformation in Collections Workforce
In the fast-paced and evolving collections industry, hiring top talent is crucial for maintaining a competitive edge and driving success. As a hiring manager, it's essential to understand how to attract and retain the best professionals in this digital age. This blog explores the strategies and considerations that can help you effectively navigate the hiring landscape in collections. From digital transformation to recruitment marketing, let's delve into the key elements of attracting top talent.
Embrace Digital Transformation:
Collections are going through a big digital revolution, and it's important to show that your company is leading the way.
Talk about the technology and customer relationship management (CRM) systems you use to make things easier, analyze data better, and follow debt collection rules.
It should be clear that you are looking for people who are skilled with technology. They should also be able to adapt easily to the rapidly changing digital environment.
Focus on Essential Skills:
Successful collections professionals possess a unique set of skills. Highlight the importance of customer service skills, negotiation skills, and exceptional communication abilities. Illustrate how your organization values individuals who can effectively communicate with customers, resolve issues, and negotiate payment arrangements. Showcase how you nurture and develop these skills through training programs and mentorship opportunities.
Remote Work and Work-Life Balance:
In today's world, flexibility and work-life balance are key factors for attracting top talent. Showcase your organization's support for remote work arrangements and commitment to work-life balance. Highlight the technological infrastructure and tools you provide to enable effective remote collaboration. Emphasize the benefits of remote work in terms of increased employee satisfaction, productivity, and overall well-being.
Employee Engagement and Recognition:
Engaged employees are more likely to stay committed and perform at their best. Discuss your organization's initiatives to promote employee engagement, such as regular feedback sessions, performance metrics, and recognition programs.
Highlight how your company fosters a positive and inclusive work culture that values employee contributions, encourages collaboration, and provides opportunities for professional growth.
Recruitment Marketing and Employer Branding:
Stand out in the competitive hiring landscape by leveraging effective recruitment marketing and building a strong employer brand. Showcase your commitment to diversity and inclusion, continuous learning and development, competitive salaries and benefits, and a positive work environment. Share success stories and testimonials from current employees to highlight your organization's unique value proposition.
Harness the Power of Social Media:
Utilize social media platforms to amplify your recruitment efforts. Showcase your company's culture, values, and job openings through engaging and targeted social media content. Highlight any referral programs or innovative campaigns that have successfully attracted top talent. Leverage the power of social media to actively engage with potential candidates and build connections.
Prioritize Candidate Experience:
A positive candidate experience is vital for attracting top talent. Showcase how your organization prioritizes candidate experience throughout the recruitment process, ensuring clear communication, timely feedback, and transparency. Share how you leverage technology and innovative approaches to create a seamless and engaging experience for candidates.
Conclusion:
In the ever-evolving collections industry, attracting top talent requires a strategic and tailored approach. By embracing digital transformation, emphasizing essential skills, prioritizing employee engagement, and leveraging effective recruitment marketing, you can position your organization as an employer of choice. Foster a culture that promotes work-life balance, provides competitive benefits, and offers continuous learning opportunities to attract and retain the best collections professionals. With these strategies in place, you'll be well-equipped to build a high-performing collections team and drive success in the digital age.
Remember, as a hiring manager, you play a critical role in shaping your organization's talent pool. By implementing these strategies and staying adaptable to industry trends, you'll be better positioned to attract, engage, and retain top talent in the dynamic collections industry.

Founded in 1998, Professional Alternatives is an award-winning recruiting and staffing agency that utilizes technology and relationships to deliver top talent. Our team of experienced staffing agency experts is here to serve as your hiring partner. Contact us today to get started!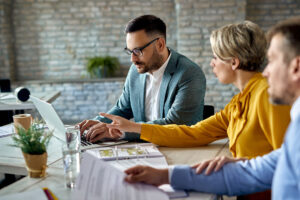 Unlocking the Secrets of Title Examination: How to Become a Title Ninja  Introduction to Title Examination Title examination…
(Read More)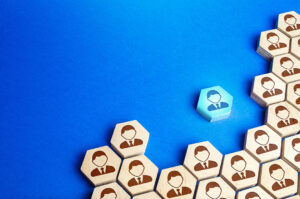 From Entry-Level to Executive: Navigating the Path of Career Growth at Professional Alternatives Unlock your potential with the…
(Read More)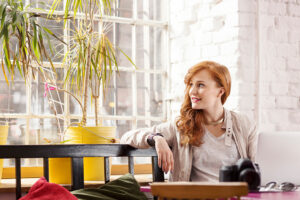 Seizing the Opportunity: Insider Tips for Swiftly Recruiting a Dynamic Project Coordinator to Shape Your Team's Future The…
(Read More)