In the effort to optimize your interviews, shortlist more effectively, reduce your time-to-hire, work like a true accounting recruiter, you need to ask your accounting candidates the right accounting interview questions.
General questions can reveal a lot about an accounting applicant's soft skills, but what about their experience? People can look great on paper, but you don't want to take anything for granted. Asking the right questions will help you get to the heart of the matter quickly so that you can get back to business.
Adapt your questions according to the specific role you are staffing. If you are unfamiliar with the responsibilities, ask someone on that team to step in to help you craft your approach.
—
Top 8 Accounting Interview Questions:
—
1) When you think about double-entry accounting, what parts of the ledger should be equal?
Though this is a fairly basic question, any candidate who has had some training in accounting or bookkeeping should be able to answer it. Their response will indicate whether they are over or under-qualified for the position.
—
2) Describe (X number of) different types of special journals.
The answer here should tell you whether the candidate is a good fit for your needs. You might also present the applicant with some journal samples to review and explain, which will demonstrate their ability to identify errors or omissions.
—
3) What ERP systems have you used in the past?
If your candidate has ever worked for a large enterprise, they will likely respond with Oracle Enterprise Manager, Hyperion, or Microsoft Dynamics GP. If it's an entry-level candidate, you might frame the question in terms of what ERP systems they would like to learn.
—
4) In your opinion, what are the three skills a top accountant should have?
Accounting is all about numbers, but in today's business world—and especially if the position has growth potential—it's crucial to have an understanding of how business works as well as today's technology, customer service, and forecasting.
—
5) Describe an accounting error you have made and tell me how you handled it
It's less about the mistake than it is about the lessons learned. Are they insightful? Self-aware? Willing to take responsibility? How have their challenges improved their performance or made them a better person?
—
6) How do you mitigate the risk of errors in your work?
As a follow-up to the previous question, the answer here should illustrate how the applicant approaches reviewing their own work and what they do to minimize inaccuracies.
—
7) What accounting software do you like best?
You may not find a candidate who is 100 percent well-versed in your accounting software but knowing what systems they feel comfortable with should indicate how quickly they can get up to speed.
—
8) How comfortable are you with new technologies?
Once you have hired your candidate, you want to be sure they can hit the ground running. Their level of comfort and ability to learn new technology will allow you to reach those objectives faster.
—
Ask Accounting Interview Questions Like an Accounting Recruiter
Our accounting recruiters suggest that, as you go through these accounting interview questions, observe the candidate's comfort level and confidence. Sometimes, an applicant may be a good fit in many ways, even if they don't have the technical skills you want. In this case, it may be worthwhile to consider taking them on and training them to be the ideal accounting employee you are looking for.

Founded in 1998, Professional Alternatives is an award-winning recruiting and staffing agency that utilizes technology and relationships to deliver top talent. Our team of experienced staffing agency experts is here to serve as your hiring partner. Contact us today to get started!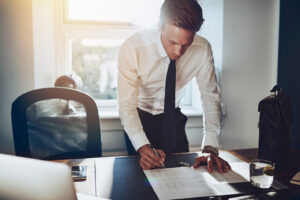 Mastering Modern Litigation: How Houston Paralegals Can Optimize E-Filing and Records Administration ‍ Unlock your potential with the…
(Read More)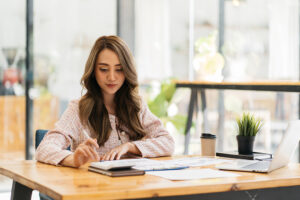 AP Processing Demystified: A Step-by-Step Guide for Recruiters in Houston, TX Introduction to AP Processing As a recruiter…
(Read More)