If you're hoping to kick off 2022 with new employment, you may be wondering what the best job search apps are. The job hunt is constantly evolving with updated technology and services to help you find the best fit. As the market continues to ebb and flow with work-from-home adjustments and employment opportunities, you'll want to use all the resources at your disposal.
As a professional staffing agency, we know that job hunting can be time-consuming, so we've compiled a list of the best apps to search for jobs in your area. With the right choice from our 2022 picks, you could take the first step into a new career.
–
Best Job Search Apps: The Top Picks From Our Hiring Experts of 2022
–
Seemingly endless job listings can make your search a challenge. With the proper job application and hiring services, you can narrow your focus and find the opportunities that fit you best. If you are looking for a list of some of the best job search apps of 2022, our staffing agency experts did their own research and narrowed the field for you. Here's what they found and how to download them:
–
---
---
---
---
---
---
---
---
---
Best Job Search Apps 2022 –> Landing Your Dream Job
As the employment landscape continues to change throughout 2022, so will your job hunt. With some of the best mobile apps for job searches at your fingertips, you'll want to start small to find the one that's right for you. All too often, job seekers lose their stamina scrolling through online boards. If you want outstanding employment opportunities as you begin your transition into a new role or an entirely new field, Professional Alternatives can help.
Our resources for job seekers will help you find your dream position and prepare for every part of the process. Whether you're just starting your search or you're not sure what to wear to an upcoming interview, our experts can provide guidance. Make 2022 your year with help from Professional Alternatives. Call us at 713-572-2100 for more!
---

Founded in 1998, Professional Alternatives is an award-winning recruiting and staffing agency that utilizes technology and relationships to deliver top talent. Our team of experienced staffing agency experts is here to serve as your hiring partner. Contact us today to get started!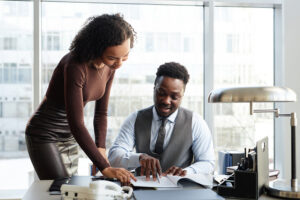 From Experienced to Exceptional: A Guide to Excelling in Legal Assistant Interviews Introduction to Legal Assistant Recruitment In…
(Read More)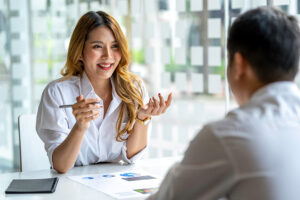 Unlocking the Secrets of Successful Escrow Disbursing: A Comprehensive Guide Introduction to Escrow Disbursing Escrow disbursing plays a…
(Read More)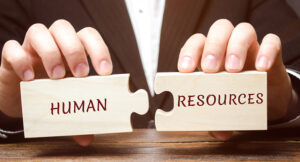 Unlocking the Power of HR Reporting: Best Practices for Recruitment Managers ‍Image Source: Unsplash ‍Introduction to HR Reporting…
(Read More)