What Does a Senior Credit Analyst Do?
A senior credit analyst's main job is to check whether businesses or individuals are reliable and able to pay back the money they borrow or the credit they receive. To do this, the analyst needs to have experience working at a bank and be able to assess the risks of lending money.
Most of the time, senior credit analysts look at corporations or individuals who are borrowing large amounts of money or going through complicated transactions.
They also have supervisory responsibilities where they may train and hire other people in the department to take on subordinate roles. They also need to have underwriting, trading, and marketing skills to be successful at this job.
Main Duties and Responsibilities:
Here are the main things that you will find a senior credit analyst doing:
Look at the financial statements of individuals and businesses to see the degree of risk involved in lending money or giving credit to the person who is applying.
Compile all the information needed for loans such as the applications and personal information. Then, they use this information to make detailed reports on the request and risks.
Know when there is a delinquent account and review the customer files to determine the best way forward.
Help to fix customer complaints and consult with lenders and customers when it comes to transactions.
Set the interest rates and terms for repayment based on the customer's profile and loan amount.
Take into account the earnings, payment history, credit score, and purchase history of the customer before setting interest rates and repayment terms.
Use software to see the financial status of customers and to make financial ratios.
Research to make sure the employment records and other information given by the person are accurate.
Compare rates and terms and conditions to other businesses to ensure they are giving fair rates and other loan factors so that they can compete with other loan companies.
What skills are needed for someone to be a senior credit analyst?
Someone needs to have certain skills to perform well as a senior credit analyst. The most important skills include:
Good customer service skills: Listen carefully to consumers and understand their needs and concerns. Always keep a professional and courteous manner, especially in challenging situations.
Risk assessment: They must be capable of assessing the level of risk involved in lending to a borrower and deciding whether that risk is acceptable.
Attention to detail and organizational skills: They need to carefully analyze financial data, review credit reports, and examine loan applications to make informed decisions. Being organized helps them to keep track of multiple tasks, prioritize work, and ensure that nothing falls through the cracks.
Ability to delegate tasks and prioritize the ones that are most important: Identifying work tasks that can be assigned to other employees in the field, explaining the assignment and what the company expects to have as an end result.
Excellent interpersonal and customer service skills: Effective communication can entail being direct when sending emails, leaving phone messages, communicating with an investor about vital financial facts, and managing professional and working relationships through nonverbal communication.
Financial analysis: Senior credit analysts need to have good financial analytical skills to study financial statements, credit reports, and other financial data and assess borrowers' creditworthiness.
Proficiency in using Microsoft Office and other necessary software: Collect and analyze financial information about loan applicants, such as their payment history, spending patterns, wages, and savings. The credit analyst will then suggest either approving or rejecting the loan.
Strong problem-solving skills: Examine the creditworthiness of individuals or firms, particularly for increasingly complicated and sophisticated transactions, to identify the risk associated with lending money or extending credit.
Strong time management skills: Dealing with multiple projects with short deadlines can be a stressful event for most analysts, and they must find proper ways of managing work.
Computer skills: To carry out their jobs, senior credit analysts must be skilled users
Conclusion
Educational requirements include a degree in finance, economics, or statistics. Candidates should be proficient in math and comfortable working with numbers. Typically, individuals begin in an entry-level role and can progress to a senior position after gaining 3 to 5 years of experience.
As with any job, senior credit analysts may need to take on additional responsibilities or learn new software, depending on their employer and job requirements. In addition to the skills listed above, senior credit analysts play a crucial role in assessing the risk involved in lending money or extending credit.
They use their financial analysis skills to evaluate loan applicants' financial statements and credit reports, as well as other financial data, to assess their creditworthiness. This involves setting interest rates and repayment terms based on the borrower's profile and loan amount. Ultimately, the senior credit analyst's goal is to ensure that the organization they work for makes sound financial decisions and minimizes the risk of default.

Founded in 1998, Professional Alternatives is an award-winning recruiting and staffing agency that utilizes technology and relationships to deliver top talent. Our team of experienced staffing agency experts is here to serve as your hiring partner. Contact us today to get started!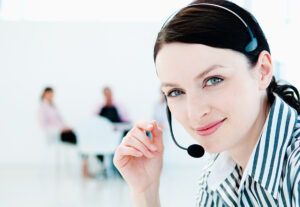 Fluently Navigate Your Sales Support Job Search: Must-Have Tools for Bilingual Professionals Introduction As the global marketplace continues…
(Read More)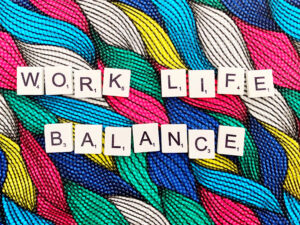 Finding Harmony: Strategies for Achieving Work-Life Balance as a Senior Operational Accountant Introduction: The Importance of Work-Life Balance…
(Read More)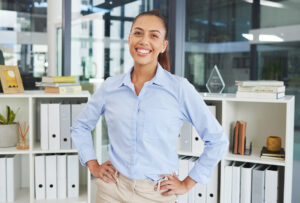 Boost Your Career as a Payroll Assistant: Excel Skills Every Budget Professional Should Master Introduction As a payroll…
(Read More)