Attending one of the 2020 best marketing conferences can be a real investment in your career and can serve as one of the best networking resources. Our marketing recruiters have researched and compiled a list of the biggest and best marketing conferences from around the country, with costs, dates, locations, and registration links for each.
There is a sizeable collection of marketing conferences to pick from each year, but not all have the same content, speakers, or audience. Whatever your industry is, we've created this helpful list of some of the best marketing conferences of 2020 to help you grow your network and stay at the forefront of your industry:
---
Affiliate Summit West 2020
1/27-1/29/2020
TBD
Las Vegas, NV
$480-$900
Mobile Growth Summit
2/12-2/13/2020
8:00 am-6:00 pm each day
San Francisco, CA
$495-$5,583
eTail West
2/24-2/27/2020
TBD
Palm Springs, CA
$1,699
Social Media Marketing World
3/1-3/3/2020
9:00 am-7:00 pm each day
San Diego, CA
$447-$1,327
PODFEST 2020
3/6-3/8 /2020
9:00-5:00 each day
Orlando, FL
$329-$1,099
CXL Live 2020
4/5-4/7/2020
9:00 am-7:30 pm each day
Austin, TX
$1,899-$2,899
The MarTech Conference West
4/15-4/17/2020
TBD
San Jose, CA
$489-$1,595
B2B Online Conference
4/20-4/22/2020
7:00 am-7:15 pm each day
Chicago, IL
$1,399
Growth Hackers Conference
6/4/2020
8:30 am-5:30 pm each day
San Francisco, CA
$489-$2,049
VidCon
6/17-6/20/2020
TBD
Anaheim, CA
$40-$600
Moz Con 2020
7/6-7/8/2020
TBD
Seattle, WA
$349-$1,499
Inbound 2020
5/17-5/20/2020
TBD
Boston, MA
$49-$799
Reach 2020
10/7-10/8 /2020
TBD
Chicago, IL
TBA
Content Marketing World
10/13-10/16/2020
TBD
Chicago, IL
$599-$2,199
Internet Summit
11/17-11/19/2020
TBD
Raleigh, NC
$245-$995
C3 2020
5/11-5/13/2020
TBD
New York, NY
$799
Relationship Marketing Grand Summit
9/8-9/10 /2020
TBD
Dallas, TX
$158
Traffic & Conversion Summit
3/31-4/2/2020
TBD
San Diego, CA
$1,295-$1,995
Digital Sales & Marketing World
4/5-4/7 /2020
TBD
Hartford, CT
$399-$1,099
SiriusDecisions Summit
5/3-5/6 /2020
TBD
Austin, TX
$2,695-$2,895
In addition to attending a top marketing conference, you can also grow your career by connecting with a marketing recruiter at Professional Alternatives.
If you have a 2020 marketing conference that you think should be added to our list, please email: info@proalt.com
(Last updated Jan 2020. Dates and locations are subject to change.)

Founded in 1998, Professional Alternatives is an award-winning recruiting and staffing agency that utilizes technology and relationships to deliver top talent. Our team of experienced staffing agency experts is here to serve as your hiring partner. Contact us today to get started!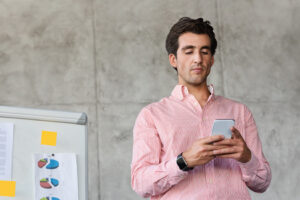 Exploring the Impact of Legal Landscape on the Rapid Adoption of Generative AI in HR ‍Introduction to Generative…
(Read More)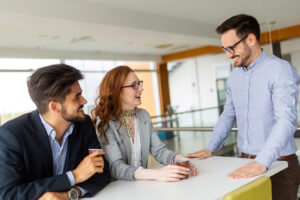 Rising to New Heights: How to Seize the Exciting Opportunities as a Marketing Analyst The role of a…
(Read More)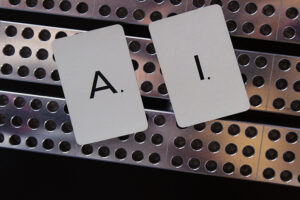 AI in Hiring: Unlocking Efficiency and Accuracy in Four Key Use Cases ‍AI has revolutionized various industries, ranging…
(Read More)