Companies today produce, collect, process, and store incredible volumes of data. Every action taken by a customer, every hit on their website, every email that's sent, read, or engaged with, social media, back-office data, sales, marketing – and the list goes on. Data is one of the most significant influencing factors in how a business is run from day-to-day. It informs the way forward and helps companies to optimize every process from the back office to the end-user. As a result, there is a large number of big data jobs, so much so that LinkedIn's Workforce Report identified data science as an "off the charts" skills gap, especially in America's largest cities.
—
What Are the Top-Ranked Big Data Jobs?
Data science ranks high in terms of demand, and most related jobs come with a comfortable salary. Depending on your skill and experience, yearly salaries range anywhere from $61,000 to $150,000 with excellent potential for growth.
—
Here Are the Current Top Five Big Data Jobs:
—
1)  Data Scientist
A data scientist mines and interprets data for organizations. Working with cross-functional IT teams, they develop statistical data models that inform systems-related recommendations and initiatives.
Qualifications: Advanced degree in computer science and previous work experience in a related field.
Salary: According to Glassdoor, the average salary for a data scientist is about $108,000.
—
2)   Data Engineer
Data engineering jobs are involved in manipulating large, complex data sets, creating prototype code from algorithms, designing dashboards, and various tools for end-users.
Qualifications: college degree in computer science or engineering; proficiency in a wide range of coding languages, database design, and various systems.
Salary: The average yearly salary for a data engineer is about $100,000.
—
3)   Data Analyst
A data analyst is involved in designing and deploying large-scale surveys, overseeing everything from recruiting participants to presenting the findings in charts, reports, and various digital formats.
Qualifications: proficiency with Microsoft Excel, Access, Sharepoint, and SQL. Excellent communication skills are critical as they must be able to translate complicated information to company executives and decisionmakers.
Salary: the average salary for a data analyst in 2019 was about $60,000.
—
4)   Security Engineer
Data security engineers are involved with disaster planning, risk mitigation, and forensic investigation of systems security issues.
Qualifications: B.Sc. in engineering or computer science, plus several years of experience in a related niche. Ideally, a candidate will also have relevant security certifications, a good understanding of computer languages, and excellent problem-solving skills.
Salary: The average salary for a security engineer in 2019 was $102,000.
—
5)   Database Manager
A database manager organizes, secures, validates, and generally makes a company's data accessible.
Qualifications: most jobs require a bachelor's degree, plus a minimum of five years' experience in a leadership position with a strong emphasis on project management. Proficiency in current database technology is also required.
Salary: The average salary for a database manager is about $87,000
—
Houston Staffing Agency to Help You Find a Big Data Job
These are just a few of the top-ranked data jobs that are in-demand today. Suffice to say, if you are a data professional, you are in demand! To ensure you are matched with the best position for your skills and experience, schedule a conversation with Professional Alternatives today.

Founded in 1998, Professional Alternatives is an award-winning recruiting and staffing agency that utilizes technology and relationships to deliver top talent. Our team of experienced staffing agency experts is here to serve as your hiring partner. Contact us today to get started!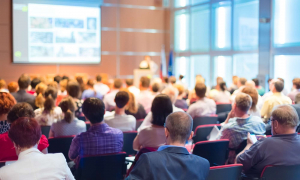 This year is like no other when it comes to HR conferences (2021). With some of the big…
(Read More)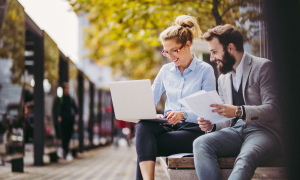 Feedback is information about an employee's performance which is used as a platform for expressing general thoughts. Constructive…
(Read More)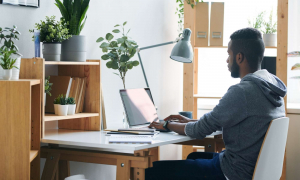 With the onset and continual impact of COVID-19, there has been an increased need for remote work. In…
(Read More)