Salary is a tricky topic for candidates to handle during job interviews – if you broach it too aggressively it may turn off the hiring manager. But on the other hand, it's a necessary part of determining if the position is a mutual fit. It would waste everyone's time if salary isn't discussed until very late in the process, only to find out you each have vastly different ranges.
—
Best Practices: How to Discuss Salary
—
Be Prepared with Current Market Information
Do some research beforehand so you are ready with an objective salary range. Take a look at online salary calculators to determine the average pay for your position, industry, and geographical location. Then, if the hiring manager brings up a salary range, you'll be educated on the fairness of it in a factual manner.
—
Wait Until You Know More About the Job
Don't bring up salary in an interview until you've learned more about the requirements, duties, and expectations. Compensation is a topic that should come up when you're in the running for the final job offer, not before you or the hiring manager have even had the chance to see if you're a good fit. Plus, you could end up being eliminated from consideration if your desired salary isn't within the company's decided range. If possible, deflect the question if it comes up early on by saying that you'd like to learn more about the job before you can give a salary answer – but if that isn't acceptable, simply refer to your salary research.
—
Communicate Additional Factors
Decide ahead of time what's truly important to you in your overall career plan, along with what your realistic compensation needs are. This will help you to create a dialogue when the salary discussion occurs. You can state that other perks, such as schedule flexibility, opportunity for advancement, etc, will factor into your decision for determining your desired salary. This opens the discussion without you being pressured into giving a hard figure.
—
Ask About Pay Structure
If the topic of salary isn't brought up at all during the interview by the hiring manager, you can broach the subject in a professional and nonaggressive manner. A way to discuss salary without blatantly saying, "How much will I be paid?" is, when the interviewer requests if you have questions, to bring up the company's policy on pay structure for the position or similar ones. Is pay determined on experience or is it a set budget? Are there opportunities for earning performance-based incentives?
—
Staffing Agency Help: How to Discuss Salary
—
Find the job opportunities that best fit your qualifications, goals, and expectations with Professional Alternatives. We are an experienced staffing firm that serves the Houston and Dallas-Fort Worth areas and connects employers with top candidates for their open positions. Apply online to get started as a job seeker with Professional Alternatives. How to discuss salary tips.

Founded in 1998, Professional Alternatives is an award-winning recruiting and staffing agency that utilizes technology and relationships to deliver top talent. Our team of experienced staffing agency experts is here to serve as your hiring partner. Contact us today to get started!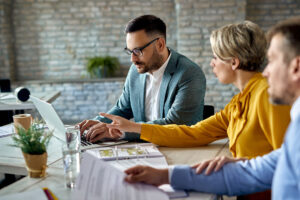 Unlocking the Secrets of Title Examination: How to Become a Title Ninja  Introduction to Title Examination Title examination…
(Read More)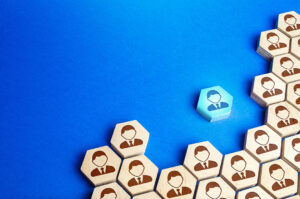 From Entry-Level to Executive: Navigating the Path of Career Growth at Professional Alternatives Unlock your potential with the…
(Read More)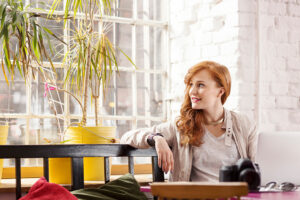 Seizing the Opportunity: Insider Tips for Swiftly Recruiting a Dynamic Project Coordinator to Shape Your Team's Future The…
(Read More)