Level 1 Management Skills For Beginners
Managing a team or project can be one of the most fun and challenging things you can do in your career. It's also a surprisingly effective way to learn skills that are often required in leadership positions long term — whether you want to be a manager or not.
This article will outline the management skills for beginners and provide you with a step-by-step guide on how to master these skills. But first, here's a quick look at management theory before we jump into the details.

Management Theory
Management theory is a set of principles, practices, and techniques to achieve an objective. It's a way of thinking about what you do as a manager and how you can help your employees reach goals. For example, the objective may be to maximize profits, minimize costs or meet customer expectations. Management theory can solve problems within organizations.
With that said, here are seven essential management skills every Level 1 manager needs to excel in.
1.-Time Management Productivity
Time management is one of the most important skills to learn as a beginner. A good time manager will be able to plan out their day and manage their work accordingly. They will also be able to prioritize tasks and balance between them.
2.-People Management & Leadership
Good managers can handle a large amount of information and keep themselves organized. They can manage multiple tasks at once and prioritize them accordingly. They also have a high emotional intelligence level, allowing them to communicate with others effectively.
3.-Problem Solving & Decision making
A good problem solver will thoroughly understand the problem at hand and the various possible solutions that they can apply. They can also make quick decisions based on this knowledge without bias or prejudice towards any potential solution options
4.-Communication Skills
Communication skills are vital for any business owner who wants their company to succeed. Without good communication skills, it will be tough for people to understand what needs doing and why things need doing next step in the process. Communicating with others will also help them understand your vision for the company and how they can help achieve this vision.
5.-Strategic Thinking & Planning
The ability to think strategically is the most crucial skill for any manager. As a manager, you will have many different projects and objectives to achieve. Therefore, you need to be able to plan your time and energy so that you can make the most of your resources while still managing to meet deadlines and goals.
6.-Business Writing Skills
Achieving business success requires strong written communication skills, including letters, memos, reports, and other documents, as well as presentations. You need to be able to write clearly and accurately to convey your message effectively. You also need to ensure that these documents are professionally written and formatted for them to be effective.
7.-Delegation, Teamwork & Coaching
Effective managers delegate tasks to others within their organizations so that they can focus on more critical aspects of their jobs. They also coach their subordinates on how to do their job better so that they can make decisions based on facts rather than personal opinions or biases.
Effective Management Is About More Than Making Great Business Decisions
These general management skills will allow you to be an excellent leader at any level. Of course, there are a lot of specifics that get overlooked, but the more critical aspects are more about your personality and behavior than anything else. If you incorporate these skills into your day-to-day, you'll find success in no time.


Founded in 1998, Professional Alternatives is an award-winning recruiting and staffing agency that utilizes technology and relationships to deliver top talent. Our team of experienced staffing agency experts is here to serve as your hiring partner. Contact us today to get started!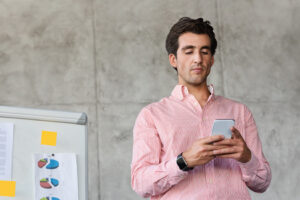 Exploring the Impact of Legal Landscape on the Rapid Adoption of Generative AI in HR ‍Introduction to Generative…
(Read More)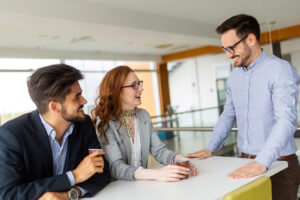 Rising to New Heights: How to Seize the Exciting Opportunities as a Marketing Analyst The role of a…
(Read More)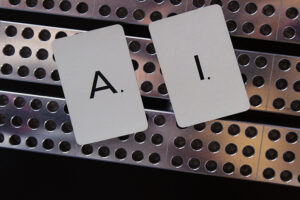 AI in Hiring: Unlocking Efficiency and Accuracy in Four Key Use Cases ‍AI has revolutionized various industries, ranging…
(Read More)