Most jobs these days do their hiring process online, and there are many job websites to sift through to find the right job for you. Picking a website to sift through to find a job can be frustrating for many people because of the plethora of options out there. When searching for a job you should look for a site with very few scams and a good filtering system.
In this article, we will list job websites that people enjoy using and discuss the pros and cons of each website. Continue reading to pick the best job website for you.
Indeed
Indeed is the most popular job search website and it was founded in 2004 when job websites became on the rise.
Pros of Using Indeed as Your Job Website of Choice
Indeed is free for job seekers to use.
Indeed Has a good filtering system for job seekers to find the jobs they want.
Indeed allows you to submit your resume quickly.
All these things make Indeed the most popular job search website for both employees and employers. People enjoy the convenience and speed Indeed allows for people to find jobs.
Monster
Monster is the longest-running job website on this list and was founded in 1994. Monster is the second overall favorite job search website on this list.
Pros of Using Monster as Your Job Website of Choice
Monster has been around longer than other job websites and is very reputable.
Monster is free to use for job seekers.
The search function can help job seekers find a job in the industry that they want.
The length of time that monster has been a reliable job website shoots it above most of its competition. Monster is free and easy to use for job seekers.
Glassdoor
Glassdoor is different from its competitors because Glassdoor allows you to see reviews from employees that have worked at the job before you apply. There are many times that jobseekers feel trapped when they apply for jobs that they think they will like only to hate certain aspects of the job once they're hired. Glassdoor takes away some of the guesswork for applicants.
Pros of Using Glassdoor as Your Job Website of Choice
Jobseekers can see reviews from current and previous employees.
Provides more information about the companies than other job websites.
Glassdoor can provide information about the job's hiring process.
Glassdoor is an excellent option for job seekers who want to research the companies they apply for.
Final Thoughts on Job Websites From the Top Houston Staffing Agency
When searching for jobs there are many things to take into consideration. This list is of the most popular job search websites that are currently available. Finding a job that you can enjoy is easier than ever now because of all the job sites available now.
Job websites are the modern-day version of classified ads. All of the job website options on this list are easy to search, user-friendly for job seekers, and can help you land jobs quickly.


Founded in 1998, Professional Alternatives is an award-winning recruiting and staffing agency that utilizes technology and relationships to deliver top talent. Our team of experienced staffing agency experts is here to serve as your hiring partner. Contact us today to get started!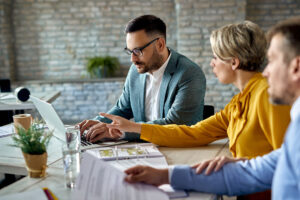 Unlocking the Secrets of Title Examination: How to Become a Title Ninja  Introduction to Title Examination Title examination…
(Read More)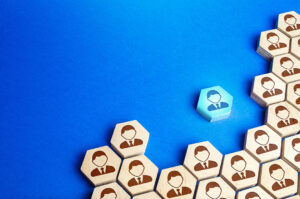 From Entry-Level to Executive: Navigating the Path of Career Growth at Professional Alternatives Unlock your potential with the…
(Read More)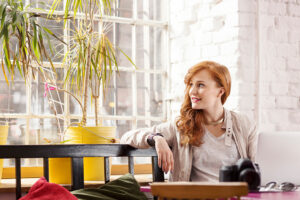 Seizing the Opportunity: Insider Tips for Swiftly Recruiting a Dynamic Project Coordinator to Shape Your Team's Future The…
(Read More)