When searching for jobs or reading job descriptions, you might see a list of skills that are needed for the right candidate. Some of the skills listed are technical skills required to perform the job such as being able to use certain software on the computer.
Soft skills are skills needed to work with other people. Employers want to make sure you work well as a team and that you can communicate effectively.
What are Soft Skills?
Soft skills are people skills that you need to fit into well in the workplace. They include your personality and your attitude while in the workplace. They are not directly related to the job you are applying to in most cases, but they are still important because they make the workplace easier for everyone.
To really succeed at your job and to get promoted, you will need to be able to work well with everyone you're interacting with. This includes managers, co-workers, customers, and vendors that come into the office or workplace.
What Soft Skills Do I Need?
After reading how important soft skills you need, you might be wondering which ones you need. Depending on the job, these might change a little, but here are the ones you need for almost every single job and to make sure you talk about in your job interview.
Critical Thinking:
Almost every employer wants to make sure their employees can analyze situations and make decisions based on the information you have been given. All jobs require you to be able to understand problems and make solutions that can benefit everyone in the workplace including clients.
Leadership:
You might not be directly applying to a leadership or management role, but all jobs require you to manage yourself and your own workspace. You might also need to manage certain people and situations for projects.
Employers want to make sure you can confront problems and lead other people to the right solution. You also need to show the ability to manage and resolve conflict either between employers or between customers.
Part of leadership is also being able to have difficult conversations and leading a team of people to face the conflict that is affecting them.
Teamwork:
Teamwork is one of the most important things that employers look for because they do not want people who can't communicate and work effectively with other people in the workplace. They will want to see that you can be aware of other people and that you have empathy and intercultural skills.
Communication:
Communication, both verbal and nonverbal, is crucial. You will also need to have good listening skills so that others can communicate their own ideas with you, and you can consider them. Communication also includes having good social skills and being able to negotiate.
Soft skills are as important as technical skills because it's harder to train people to have certain soft skills. This means an employer wants to make sure you already have the whole skillset needed before they are hiring you.


Founded in 1998, Professional Alternatives is an award-winning recruiting and staffing agency that utilizes technology and relationships to deliver top talent. Our team of experienced staffing agency experts is here to serve as your hiring partner. Contact us today to get started!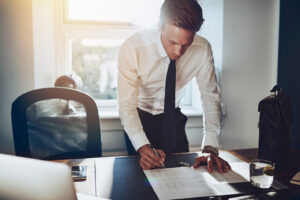 Mastering Modern Litigation: How Houston Paralegals Can Optimize E-Filing and Records Administration ‍ Unlock your potential with the…
(Read More)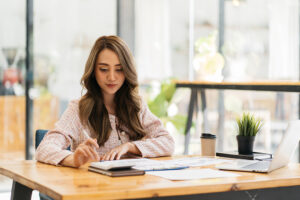 AP Processing Demystified: A Step-by-Step Guide for Recruiters in Houston, TX Introduction to AP Processing As a recruiter…
(Read More)