Whether you are a leader by climbing the corporate ladder or have leadership and a team of people thrust upon you by a boss, there are plenty of options to be a leader in the workplace. If you want to grow as a leadership figure in your work, there are several leadership skills you need to have.
Don't worry, most of these are soft skills that you can easily practice, so that whenever leadership opportunities arise you will have the skills you need to be the best!
Communication and Listening
These two skills go hand in hand, because you will be doing a lot of both, no matter the size of the team you are working on. Communication allows for you to explain to your employees what you need them to do, what the goals of the project are, and how best problems can be solved through communication.
Knowing how to have conversations face to face, through text, and through video are all great ways to make sure you can talk to your team no matter what. However, good, and current communication is only going to work if you know how to listen to your employees. They might have problems that need to be solved or need clarification and being able to listen to them and then solve the problem is going to benefit you both.
So instead of simply listening to an employee and then waiting for them to stop talking so you can determine what you want to say, listen to them, empathize, and talk about ways to solve the problem and keep the conversation on their side of the court.
Delegation
Being a leader doesn't mean that you need to go through your workload alone, because you are going to have a team of people who will want to do that for you. A good leader can recognize that Mark is good with PowerPoints so he should lead the presentation part of the project, while Sandi knows how to market and should deal with the marketing. Playing to your team's strengths and knowing their weaknesses when it comes to delegation is one of the best ways to be a good leader.
To practice this leadership skill, focus on getting to know your employees and seeing what they can do really well and what they might need help with.
Positivity and Motivation
As a leader, everything trickles downstream, especially with emotions. If you are upset and angry, then your employees won't be comfortable coming to you, and they certainly won't be doing their best work! Learning how to laugh and spread some positivity, as well as focusing on the proper motivation of your team members can go a long way towards improving the workplace environment.
These are leadership skills you can practice, and it's as easy as putting a smile on your face and greeting the day with some positivity and happiness. With these skills, you will be a great leader in no time!


Founded in 1998, Professional Alternatives is an award-winning recruiting and staffing agency that utilizes technology and relationships to deliver top talent. Our team of experienced staffing agency experts is here to serve as your hiring partner. Contact us today to get started!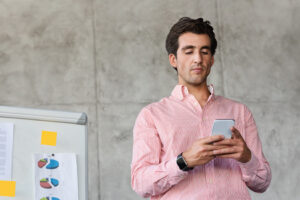 Exploring the Impact of Legal Landscape on the Rapid Adoption of Generative AI in HR ‍Introduction to Generative…
(Read More)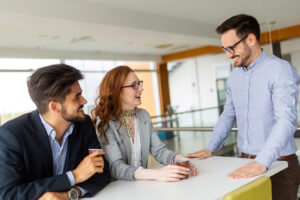 Rising to New Heights: How to Seize the Exciting Opportunities as a Marketing Analyst The role of a…
(Read More)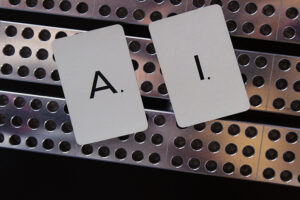 AI in Hiring: Unlocking Efficiency and Accuracy in Four Key Use Cases ‍AI has revolutionized various industries, ranging…
(Read More)