When flexible working is mentioned, many executives think their companies will not benefit or they will set a bad precedent if they allow it to happen. They think that if they allow some employees to work remotely, then the office space will constantly be void of people and no one will work or stay motivated. Companies that correctly craft and implement flexible working will not suffer any loss and reap the rewards from the staff.
Common Ideas and Misconceptions About Flexible Working
1) Losing Control
Structure and clarity aids flexible working. Organizations with good flexibility policies lose nothing. To ensure smooth operations, set standards, then clearly communicate them. Companies should offer clear guidelines on the kinds of flexibility provided like remote work, less hours, asynchronous schedules, task distribution or compressed work weeks; then craft a centralized approval process that makes sure the system is equitable. Do not forget to train all staff on the new standards.
2) Losing Culture
Culture can thrive during flexible working. It is important for teams to regularly meet in person or virtually. Establish creative ways to sustain culture during remote work in the pandemic. Organize social functions such as online exercise sessions, cooking classes, or team-building exercises to maintain community. Take advantage of days with people physically present to establish relationships, create events, and spend quality time with fellow staff.
3) Losing Collaboration
Flexible working teams should have regular meetings and constant communication for collaboration to be upheld. Teams should maintain online contact, monitor all projects, and respond to emails or phone calls. It is recommended that remote teams should meet in person from time to time to sustain personal contact and relationships. To ensure collaboration success, remote workers should not be held to higher standards compared to those working from the office. Technology can also be utilized to enhance collaboration.
4) Losing Contribution
When flexible working comes up, leaders often think if staff are not physically present, they won't know if they're working. However, with online distractions on computers, your employees could be seeking a better job with flexibility right at the office. It's necessary to clearly communicate expectations and trust that employees will complete them within the stipulated time frame. Employees should be assessed on the quality of submitted work and ability to carry out performance objectives, not time spent.
5) Losing Connection
Technology enables flexible working since it allows individuals to connect anytime, anywhere. Meetings are held via different video conferencing applications and calendar-sharing applications assist in coordinating team schedules and availability of team members. Networking events too are done virtually. Perhaps, a silver lining from the pandemic is that corporate executives overcome their worries and now understand the importance of flexibility to their recruitment and retention objectives, as well as productivity and profitability.
Reach Out to Our Remote Staffing Agency Experts & Solutions
Professional Alternatives has been building a candidate database for decades, giving us access to the best remote talent that you need for your business goals. In these uncertain times, we make it easy to bring new remote talent onto your team. Our team understands that hiring remote staff can be a new and challenging process for some companies, so let our team of experienced staffing professionals serve as your go-to remote staffing partner.


Founded in 1998, Professional Alternatives is an award-winning recruiting and staffing agency that utilizes technology and relationships to deliver top talent. Our team of experienced staffing agency experts is here to serve as your hiring partner. Contact us today to get started!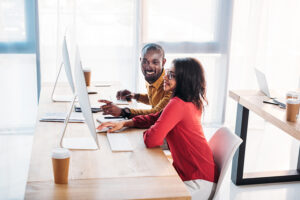 Transforming Toxic Workplace Attitudes: A Leader's Roadmap to Dealing with Difficult Employees Introduction: Understanding Toxic Workplace Attitudes In…
(Read More)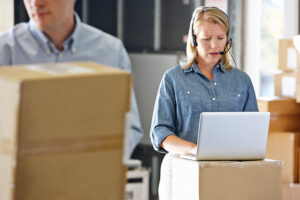 The Ultimate Guide for Shipping/Receiving Coordinators: Must-Have Tools in Your Toolbox Introduction to the Role of a Shipping/Receiving…
(Read More)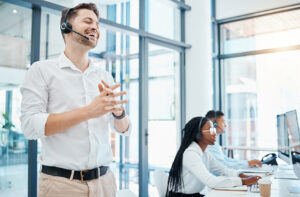 The Art of Customer-Centric Excellence: Key Skills for a Successful Career as a Customer Success Associate As a…
(Read More)