Human resource management refers to the organizational function managing the entirety of issues that are related to the individuals in an organization. This includes but is unlimited to hiring & recruiting, training, communication, compensation, performance management, wellness & benefits, organization development, safety, employee motivation, policy administration, and more. Human resource management basically covers everything that concerns the people working in a company.
Here's the Top 4 Things to Know About Human Resource Management (HRM)
1) What does Human Resource Management Mean?
Human resource management refers to the strategic and comprehensive approach encompassing managing individuals and the workplace environment. If it is well done, it allows employees to contribute well and productively to the general company direction as well as the accomplishment of the firm's goals and objectives. Departmental members offer the knowledge, vital tools, training, the administrative services, coaching, as well as legal and management advice, plus talent management oversight required by the rest of the company for successful operation.
2) The Process
Human resource management workers are partially responsible for making sure that the company has a general mission, vision, and shared values that offer an overarching desire fueling why employees would want to put in work for that organization. The elements can be inspirational and assist employees in feeling like they're included in something larger than themselves. Other activities left up to human resource management includes employee plus community outreach. These staff are mentors and belong to employee teams addressing philanthropic giving, staff engagement activities, plus events involving employee families.
3) Entering HRM
For people who want to work in this field, a bachelor's degree held in human resource management or even a related field, like business management is required. Some employers can also demand that candidates hold master's degrees either in business administration, or even human resources, and labor relations. Even though special certification is not necessary to get positions, it can assist candidates stand out from the rest, while some employers require it.
4) Kinds of Certifications
Different professional associations provide these kinds of certifications, and they include the Society for Human Resource Management (SHRM). They offer both the SHRM Certified Professional as well as the SHRM Senior Certified Professional programs. Another is the HR Certification Institute providing different certifications, like Associate Professional in Human Resources, or Professional in Human Resources, or Senior Professional in Human Resources, or even Global Professional in Human Resources. They also provide micro-credential programs covering different topics. Another is WorldatWork providing different certifications under Compensation, Executive Compensation, or Sales Compensation, plus Benefits.
Connect With Our Human Resource Staffing Team Today!
As your organization grows it becomes more and more complex. Our award-winning HR staffing agency experts are here to help build your human resources team to serve as a critical piece in those growth plans. Managing and developing both operational and employee-focused initiatives within any company can be a challenge without the right HR staff in place. Your company needs a team of HR recruiters that understands your business goals and can deliver the industry experience, skill, and talent you need to position your company for success.


Founded in 1998, Professional Alternatives is an award-winning recruiting and staffing agency that utilizes technology and relationships to deliver top talent. Our team of experienced staffing agency experts is here to serve as your hiring partner. Contact us today to get started!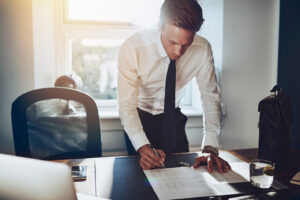 Mastering Modern Litigation: How Houston Paralegals Can Optimize E-Filing and Records Administration ‍ Unlock your potential with the…
(Read More)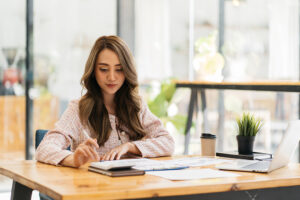 AP Processing Demystified: A Step-by-Step Guide for Recruiters in Houston, TX Introduction to AP Processing As a recruiter…
(Read More)