Work study jobs are offered to students via the Federal Work-Study program. The government program provides part-time jobs to students with financial needs who are enrolled in school. The kinds of schools participating in the program are four-year colleges or universities, including two-year colleges both (community and junior colleges), as well as career schools both (technical and vocational). Below is more information about work study jobs, the eligibility criteria, and how to receive them.
What Are Work Study Jobs?
1) Work Study Job Explanation
The U.S. Department of Education provides federal financial aid in the form of the Federal Work-Study program, including loans, grants, and scholarships. Undergraduate and graduate students get part-time jobs if they demonstrate financial need. This allows them to earn some money to assist in paying for education-related expenses. Those with work study jobs are able to work flexible hours to accommodate their class schedules. They are also limited to some hours for work each week to set aside time for their studies and other school activities.
2) How Work-Study Jobs Work
Work study jobs on campus are applied for via the federal government instead of directly at the college or career school. This is because work-study is included in the student aid program, and it can't be applied for separately. Work study is part of the governmental application process for receiving financial aid, and the program is usually based on need. Both undergraduate and graduate students can apply for the program, including full-time plus part-time students.
3) Kinds of Work-Study Jobs
A lot of work study jobs can be found on campus, and there are different off-campus jobs too. If it's off-campus, the position must usually be in the interest of the public, like non-profit organization work or public agency work. The kinds of available work-study jobs really depend on the school the student is attending, but usually include administrative, research, or even library positions. Work study jobs should be related to what students are studying in school.
4) Remuneration for Work-Study Jobs
The lowest rate a student can be given for a work study job is the federal minimum wage. However, if that state has a better minimum wage, students will be paid at that rate. Students may earn more; it all depends on their skills and job qualifications.
Graduate students can either receive hourly payment or be paid depending on the task while undergraduate students receive hourly payments. The number of hours students can work is usually limited to a specific number per school year, and students cannot exceed that amount listed in their work study jobs.
Are you looking to partner with a top customer service staffing agency?

Contact us

today!
Our award-winning customer service staffing agency experts utilize a comprehensive customer service talent database, industry experience, and essential industry knowledge to locate and deliver top talent for your organization's role. The focus of our staffing agency experts is to help fill your vacant roles with driven and talented customer service hires who will push your business forward and deliver bottom-line value. Our team's drive to develop a true partnership with our clients is what separates Professional Alternatives from the competition.


Founded in 1998, Professional Alternatives is an award-winning recruiting and staffing agency that utilizes technology and relationships to deliver top talent. Our team of experienced staffing agency experts is here to serve as your hiring partner. Contact us today to get started!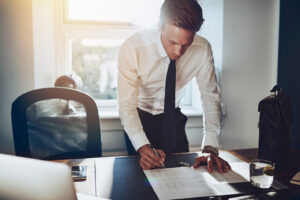 Mastering Modern Litigation: How Houston Paralegals Can Optimize E-Filing and Records Administration ‍ Unlock your potential with the…
(Read More)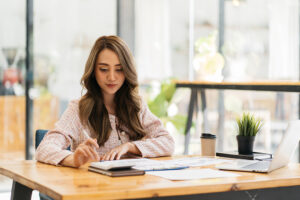 AP Processing Demystified: A Step-by-Step Guide for Recruiters in Houston, TX Introduction to AP Processing As a recruiter…
(Read More)