Strengths and Weaknesses of a Payroll Assistant
A payroll assistant plays a crucial role in your company. This is someone who will make sure that your employees are accurately paid. They also have responsibilities to keep within compliance with payroll procedures and regulations.
It is the responsibility of the payroll assistant to perform various tasks. This includes processing payrolls, performing calculations with the latest updates in technology, and working with word documents. This guide will go over the strengths and weaknesses of the role.
As a payroll assistant, you are a critical asset to your employer. You may have strengths that will benefit the company. However, there may be some weaknesses that you can work on.
Let's take a look now at the following down below.
The strengths of a payroll assistant
Strong mathematical skills 
A payroll assistant is someone who is strong in mathematical skills. That's because it involves plenty of calculation and accuracy. This is important since every employee knows how many hours they have worked and the pay rate.
It's important to make sure that your calculations are on the same page. You will also need to analyze and pay attention to the numbers of every piece of documentation.
Able to work under pressure quickly
A payroll assistant must perform accurate calculations quickly. They will also need to operate under tight deadlines. They will be able to get the job done so long as they are familiar with the procedures and compliance requirements.
When it comes to the essentials in skills, a payroll assistant knows that if they are cool under pressure, this job won't be as difficult.
The ability to work with technology 
Today's technology includes software that allows you to record and process payroll data. The process is becoming more digitized. It Is important that today's payroll assistants are proficient with software and systems that are needed for the job.
Modern payroll highly depends on software. Experts should be competent with cutting-edge programs like QuickBooks or Sage as well as familiar with common platforms like Excel and Office.
Qualifications
There are no "legal requirements" that must be met in order for someone to work in payroll. Having said that, pertinent certifications to watch out for include: any math-related courses (secondary or university level), and credentials from reputable organizations, like the American Payroll Association (which awards the "Fundamental Payroll Certification" and the "Certified Payroll Professional" certificates).
Strong communication and organizational skills
A payroll assistant must possess and develop strong communication and organizational skills. This will help you communicate with employees and managers. Especially if they are dealing with payroll issues or have any questions about it.
Experience
Prior payroll experience should rank highly on your list of crucial requirements for the specialist you recruit, in addition to pertinent credentials. You might need someone with experience working for a large corporation, for instance, or someone who is specifically knowledgeable about the compliance standards in your area.
Weaknesses of a payroll assistant
The compliance procedures constantly change
A payroll assistant will need to stay up to date with the latest compliance procedures. These will change on a regular basis. This will ensure that the company does not get caught up in any legal issues.
The penalties for payroll-related legal issues can be costly for a company. An experienced payroll assistant can be able to ride the wave and stay ahead of the curve. Newer payroll assistants will find this to be a challenging process.
Final Thoughts 
If you are considering the role of a payroll assistant, it's important to have the knowledge, skills, and capabilities to succeed. If you possess some of the strengths listed above, it may be a good job for you. It's important to also keep up with the compliance procedures and be aware of any changes that may arise.
You can work as a payroll assistant for a company that is fortunate enough to have you. Be sure to do your job accurately and neatly.

Founded in 1998, Professional Alternatives is an award-winning recruiting and staffing agency that utilizes technology and relationships to deliver top talent. Our team of experienced staffing agency experts is here to serve as your hiring partner. Contact us today to get started!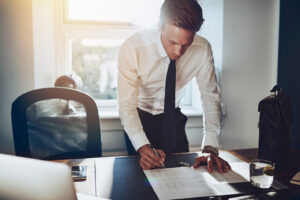 Mastering Modern Litigation: How Houston Paralegals Can Optimize E-Filing and Records Administration ‍ Unlock your potential with the…
(Read More)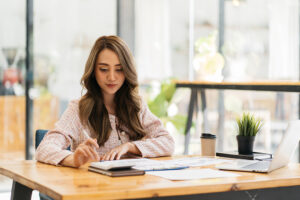 AP Processing Demystified: A Step-by-Step Guide for Recruiters in Houston, TX Introduction to AP Processing As a recruiter…
(Read More)