As one of the top general merchandise retailers in the US, target has stores in all 50 states, with 75% of the U.S. population lives within 10 miles of a Target store. According to Target, "That's our purpose. Our mission. The promise of surprises, fun, ease and inspiration at every turn, no matter when, where or how you shop. That quest to bring joy is at the center of every business decision we make. It gets our teams excited to come to work each day. And we bring it to life in so many ways."
As one of the most well-known companies in the US today, Target has become a highly-sought after place for top performing job seekers looking for their next role. Here are some of the best target jobs today, with their title, pay, and summary included:
Top 15 Target Jobs: Job Title, Pay, and Job Description
1)

Principal Site Reliability Engineer
Average Salary: $150K — $200K
The principal Site Reliability Engineer is responsible for reliability, scalability, automation, as well as any other issues that is related to the availability of the e-commerce/retail and enterprise platforms at Target. This engineer supports the company's goal to create, scale and guard their systems.
2)

Director Product Management
Average Salary: $200K — $250K
The Director of Product Management designs and leads the company's meta-DSP product development. They add extra scale and capabilities to their demand side list of products by connecting their guest data to marketing plans plus traders while ensuring that the users get seamless workflows.
3)

Director Category Insights
Average Salary: $200K — $250K
The Director of Category Insights consults and guides senior leaders in order to make guest-centric decisions as well as develop breakthrough strategies for changing consumer and business needs. They head a team of different insight consultants.
4)

Principal Engineer
Average Salary: $200K — $250K
Principal Engineers create the strategy for any software development and/or any infrastructure engineering at Target. They set the direction for the manner in which software and infrastructure engineering projects will be designed, developed, as well as operationalized.
5)

Director Of Artificial Intelligence
Average Salary: $200K — $250K
The Director of AI is the technical lead of a team designing, developing, deploying and maintaining artificial intelligence models plus algorithms for the retail business. They work closely with different applied data scientists, analysts as well as Merchandising business partners.
6)

Operations Director
Average Salary: $200K — $250K
The Operations Director leads with a focus on constant improvement, safety, relationship building, communication as well as strategic thinking. They lead an entire efficient area business unit or even a Supply Chain location.
Average Salary: $200K — $250K
The Senior Engineering Manager leads highly scalable plus cloud agnostic architecture. They design and implement different software systems plus business applications while determining the ideal technology choices or upgrade decisions and hosting decisions.
Average Salary: $250K — $500K+
The Sr. Engineering Manager leads an engineering team to build solutions. They have a strong & innovative approach when it comes to problem solving, excellent technical leadership and great communication skills regardless of the situation.
Average Salary: $250K — $500K+
The Director of Engineering defines and executes various long-term strategies and roadmaps for utilization of IoT at Target. They work with leadership to make sure that general business objectives are well met through the creation and implementation of vital enterprise technology solutions.
10)

Sr. Engineer – Inbound/Outbound Operations
$100K — $150K
Average Salary: The Senior Engineer serves as a specialist working with the engineering team supporting the products. They help develop and gain insight right into the application architecture. They distill an abstract architecture well into concrete design while influencing the implementation.
11)

Lead Site Reliability Engineer
Average Salary: $100K — $150K
This position involves driving the technical roadmap plus vision for the company's web observability approach plus architecture. They partner with different engineering leaders to create and scale a contemporary technology stack that offers real-time production monitoring, as well as instrumentation, and telemetry.
Average Salary: $80K — $100K
The Communications Business Partner for Stores And Fulfillment gets the opportunity to enhance the quality and authenticity of both internal and external storytelling. They strengthen and protect the company's reputation and assist in driving traffic, sales as well as guest loyalty.
Average Salary: $80K — $100K
The lead AI Scientist develops artificial intelligence models plus algorithms for their retail business. They work with other team data scientists plus Merch business partners in order to continuously learn about their business then particularly develop ample comprehension of the diverse processes they have in play.
Average Salary: $80K — $100K
The Senior Cybersecurity Analyst for the Stores & Supply Chain leads engagement in the company's retail plus distribution platforms in order to identify then prioritize information protection risks, accelerate mitigation of risk, and also communicate open risks plus recommendations to executive leadership.
Average Salary: $80K — $100K
The Senior Android Software Engineer for Mobile keeps abreast of various technology trends plus advances in both mobile and wearable technologies. They Research, evaluate, and offer objective feedback on these technologies, informing innovation design with necessary technology insights.
Target Jobs: Working With a Top Staffing Agency
Looking through all of the available Target jobs that are posted can be a challenging project, with so many roles, departments, and locations to sort through. In any career search, it's important to use your time strategically, so our team put together a list of some of the best Target jobs for you to review and keep and eye on. Working as the #1 award-winning staffing agency in the country, our team of experienced recruiters is here to help you navigate your search through the Target jobs posted today. 


Founded in 1998, Professional Alternatives is an award-winning recruiting and staffing agency that utilizes technology and relationships to deliver top talent. Our team of experienced staffing agency experts is here to serve as your hiring partner. Contact us today to get started!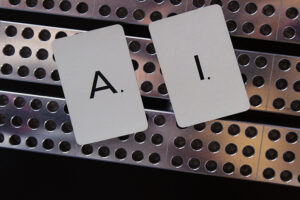 AI in Hiring: Unlocking Efficiency and Accuracy in Four Key Use Cases ‍AI has revolutionized various industries, ranging…
(Read More)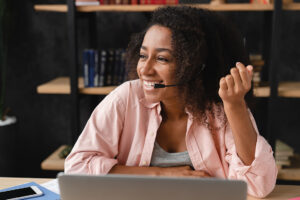 Fluently Navigate Your Sales Support Job Search: Must-Have Tools for Bilingual Professionals ‍   Introduction As the global marketplace…
(Read More)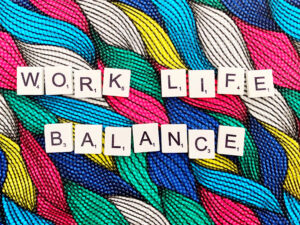 Finding Harmony: Strategies for Achieving Work-Life Balance as a Senior Operational Accountant Introduction: The Importance of Work-Life Balance…
(Read More)