This year is like no other when it comes to HR conferences (2022). With some of the big changes to the way people work taking place over the last year, it's safe to say that the Human Resource (HR) industry is rapidly changing how it functions. 
From remote operations and employee management to new technology, research, and economic changes, today's HR workers have many factors to balance. As an HR professional, you need to stay up to date with the latest trends and best practices. Explore some of the top human resource (HR) conferences in 2022 to stay in the know.
What Is an HR Conference? 
HR conferences are gatherings of individuals and businesses with the intention of learning and growing as HR professionals. Many conferences take place at large public venues, though the shift to a digital space is becoming increasingly common.
At an HR conference, you'll have opportunities to listen to speakers, mingle with other HR professionals, and ask other companies how they handle HR matters. Many HR conferences are multiple-day events with itineraries full of intriguing sessions for attendees to choose from. 
Why Attend an HR Conference?
HR is a complex field that's always evolving. Of course, many HR professionals have enough on their daily schedules that it can be difficult to keep up with the changes. The best way to stay in the loop is by attending occasional HR conferences. By attending a conference, you're scheduling dedicated time to familiarize yourself with the most prominent changes influencing the field. 
There's so much to gain from attending one of this year's top HR conferences. You'll experience opportunities to: 
Expand your skill set: Even the most experienced individuals can learn something new at an HR conference. You'll learn new ideas from some of the industry's top HR professionals. 
Build your network: HR conferences are the ideal opportunity to meet others in your field and share experiences that will help everyone improve. 
Learn new trends: The presenters at annual HR conferences are eager to share their insight on the techniques and tools driving the industry at the moment. 
Meet your heroes: Many HR conferences host presenters from within and outside of the industry who have made names for themselves by innovating and building experience.
What Should I Look for in an HR Conference? 
Any HR conference can offer amazing insight, but choosing an event that works for you is important. Looking at some of the factors that make each conference unique can help you determine if it's the right fit. Some of the factors you should consider when choosing an HR conference to intend include: 
Location: It's easiest to attend a conference in your region or one hosted online. However, some conferences held in major cities are worth traveling for. You may also prefer an in-person conference to a virtual one or vice versa.
Venue: Investigate the venue hosting the conference to see if it feels right for you. Some conferences involve long hours in auditorium seating, while others have bustling expo floors.
Date: It's best to attend a conference at a time that fits your schedule. You may want to avoid attending a conference during your business's busiest season, for example.
Itinerary: Check out the agenda beforehand to see if the topics seem interesting or useful to you. 
Presenters: See if the presenters have experience in your company's industry or otherwise seem to have a story worth hearing. 
The 18 Best HR Conferences to Attend in 2022
Conferences are an excellent way to be refreshed in your position, network with like-minded individuals, and learn the newest trends of the year. Sifting through the overwhelming amount of conferences can be time-consuming and stressful. That's why we created this helpful list of HR conferences in 2022 with details of the dates, times, location, and registration links to make it easier to sign up and grow in your career:
Future Workforce Conference
February 16-18, 2022
Online
From $299

HR Technology Conference & Exposition 2022
March 1 – March 4, 2022
Online
Free
Hacking HR 2022
March 06 – March 10, 2022
Online
Free
HR and Future of Work APAC
March 22 – March 23, 2022
Online
Free
UNLEASH America
March 29 – March 30, 2022
Las Vegas, NV
From $899
Organizational Learning That Adapts to Change
April 20, 2022
Online
$195

HR Retail 2022
April 25 – April 26, 2022
Austin, TX
$2999
ATD 2022 International Conference & EXPO
May 15 – May 18, 2022
Orlando, FL
$1,995 (in-person), $650 (virtual)

WorkHuman Live Conference 2022
May 16 – May 19, 2022
Atlanta, GA
$1,495 (early bird), $2,195 (standard)

HR Tech Live 5th Edition APAC
May 24 – May 25, 2022
Online
Free
2022 NAAAHR National Hybrid Conference
May 17, 2022 – May 22, 2022
Island of St. Croix, US Virgin Islands
$125 – $2,550

The State of Employee Well-Being 2022
June 1 – June 2, 2022
Online
Free
SHRM Annual Conference & Expo 2022
June 12 – June 15, 2022
New Orleans, LA or online
$1295 – $2450

The State of Human Experience in the Workplace 2022
August 17, 2022
Online
Free
Creating a Culture of Diversity, Equity, & Inclusion
September 21, 2022
Online
$195
Supporting Workplace Wellness & Wellbeing
October 19, 2022
Online
$195
IFEBP 68th Annual Employee Benefits Conference
October 23 – October 26, 2022
Las Vegas
$1695 – $1995

Agile Leadership Development Conference
November 16, 2022
Online
$195
—
Further Your Career With Professional Alternatives
In addition to attending a top 2022 human resource conference, you can also grow your career by connecting with a top human resource recruiter. As your organization grows, it becomes more and more complex. As an award-winning HR recruiting team, Professional Alternatives is here to help build your human resources team to serve as a vital piece in the company and future growth plans. We encourage you to browse our staffing services online or get in touch to discuss your business's HR needs. 
If you have any 2022 HR conferences that you think should be added to our list, please email: info@proalt.com
(Last updated May 2022. Dates and locations are subject to change.)

Founded in 1998, Professional Alternatives is an award-winning recruiting and staffing agency that utilizes technology and relationships to deliver top talent. Our team of experienced staffing agency experts is here to serve as your hiring partner. Contact us today to get started!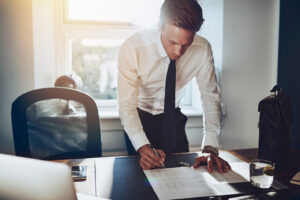 Mastering Modern Litigation: How Houston Paralegals Can Optimize E-Filing and Records Administration ‍ Unlock your potential with the…
(Read More)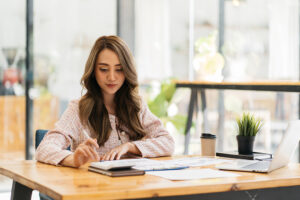 AP Processing Demystified: A Step-by-Step Guide for Recruiters in Houston, TX Introduction to AP Processing As a recruiter…
(Read More)