Offer promotions and discounts to entice new clients as much as you want, but if you don't have good customer service that gets a portion of those customers to make another purchase, your business may not remain profitable for long. Excellent customer service not only brings clients back, but it also sends them away glad and satisfied enough to give positive feedback about your brand to others, who will then come to try the service you provide for themselves. In this way, good customer service leads to consistent business.
Tactics For Delivering Good Customer Services
1) Answer The Phone
Good customer service dictates that your business phone requires answering. You can get call forwarding or even an answering service. If you need to, get someone to handle the phones. Just ensure that your phone is picked up when someone calls your business because people who call definitely want to speak to a human, not a recorded one. Answer the phone properly so that customers who call your business would be thrilled, rather than put off by your service.
2) Avoid Empty Promises
Plan to keep any promises you have made. Reliability is an important element of good customer service. Whenever you promise to deliver something to a customer on a particular date, ensure that it is truly delivered on that date. If you can't do that, don't say it. This rule applies also to client appointments or deadlines, etc.
3) Listen to Customers
It can be annoying to explain your problem then having to repeat it because whoever you're speaking to isn't paying attention and now needs extra explanation. If you're seriously interested in offering good customer service, show your customer that you are listening attentively by making appropriate responses, like summarizing what they said and offering solutions to the problem.
4) Handle Complaints
It is true that we can't please everyone all the time. However, when you give any complaint your attention, you will find that you may be able to actually please a customer – and position your brand to reap the merits of good customer service. When properly dealt with, any complaints can actually become opportunities because they give you chances to uncover problems and rectify them, while refining your customer service at the same time.
5) Train Your Staff
Train your staff to be helpful, polite, and knowledgeable. You can hire people to train them or do it yourself if you can. Regularly speak to your employees about good customer service. More importantly, give every one of your staff ample information and space to make small decisions that please the customers, so they never have to plead ignorance to a customer and go hunt for someone else.
Customer Service Staffing Agency
Our award-winning customer service staffing agency experts utilize a comprehensive customer service talent database, industry experience, and essential industry knowledge to locate and deliver top talent for your organization's role. The focus of our staffing agency experts is to help fill your vacant roles with driven and talented customer service hires who will push your business forward and deliver bottom-line value. Our team's drive to develop a true partnership with our clients is what separates Professional Alternatives from the competition.


Founded in 1998, Professional Alternatives is an award-winning recruiting and staffing agency that utilizes technology and relationships to deliver top talent. Our team of experienced staffing agency experts is here to serve as your hiring partner. Contact us today to get started!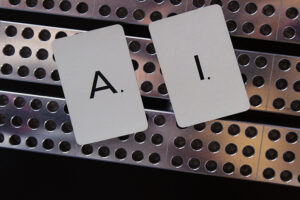 AI in Hiring: Unlocking Efficiency and Accuracy in Four Key Use Cases ‍AI has revolutionized various industries, ranging…
(Read More)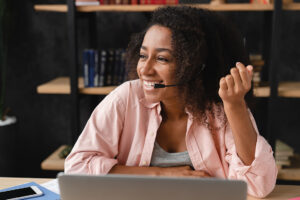 Fluently Navigate Your Sales Support Job Search: Must-Have Tools for Bilingual Professionals ‍   Introduction As the global marketplace…
(Read More)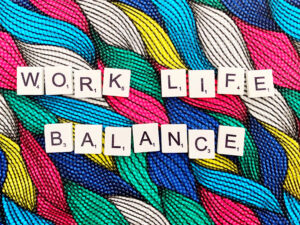 Finding Harmony: Strategies for Achieving Work-Life Balance as a Senior Operational Accountant Introduction: The Importance of Work-Life Balance…
(Read More)