Like a lot of jobs out there, there is a growing number of remote opportunities. This shift shouldn't necessarily diminish the hopes of students or recent graduates since physical and remote internships have their own unique value. Whether internships are held remotely or in person, they are a great way of upgrading your skills, bolstering your resume, and making helpful connections that will assist you in succeeding when you enter the job market. A remote internship offers serious flexibility and are also good ways of gaining skills before joining the job market.
What You Should Know About Getting a Remote Internship
1) Getting Your Internship Application Noticed
Even with a remote hiring procedure, there are still good ways that you can highlight your vital credentials in order to stand out from the teeming crowd of applicants. When trying to get hired for a remote internship in an equally remote interview, be sure to highlight your remote experience. Ensure that you mention any remote experience that you already have—for instance, attending remote classes and finishing group projects remotely.
2) Highlight Remote-friendly Skills
When employers are recruiting remotely, they want people who have good written and verbal skills while communicating, time management skills, the ability to stay focused, and be comfortable with technology. This is why you should mention the programs that you can use while applying for a remote internship. If technology is required, mention programs that you use to collaborate with people. Programs like Slack, Google Drive, or a university software like Blackboard are examples of programs that employers expect team members working remotely to be comfortable using.
3) Utilize Connections
Like you do when looking for a full-time job, you should reach out to the individuals you know that can connect you with some opportunities for remote internships. These people could be your friends, family, course mates or professors. You should update your resume in order to match the keywords listed in every internship description, then craft a strong cover letter that explains your interest in the role as well as what you can offer. If you're not totally sure if an internship listing is actually from a real company, you should ask your school career advisors for assistance or look at available resources to assist you in identifying the validity of the opportunity.
4) Prepare For the Interview
When applying for a virtual position, you will find that the interview process will usually be virtual as well. You should prepare for the remote internship interview even if you're not meeting physically with the brand's representative. You should set up a silent interview space in which you can properly concentrate on the interview without many distractions. It doesn't matter if you haven't interviewed before, you can check with career services for mock interviews or practice with a friend or close family member.
Working With a Remote Staffing Agency
As a top remote staffing agency, Professional Alternatives has been building a candidate database for decades, giving us access to the best remote talent that you need for your business goals. In these uncertain times, we make it easy to bring new remote talent onto your team. Our team understands that hiring remote staff can be a new and challenging process for some companies, so let our team of experienced staffing professionals serve as your go-to remote staffing partner.


Founded in 1998, Professional Alternatives is an award-winning recruiting and staffing agency that utilizes technology and relationships to deliver top talent. Our team of experienced staffing agency experts is here to serve as your hiring partner. Contact us today to get started!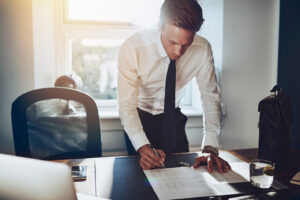 Mastering Modern Litigation: How Houston Paralegals Can Optimize E-Filing and Records Administration ‍ Unlock your potential with the…
(Read More)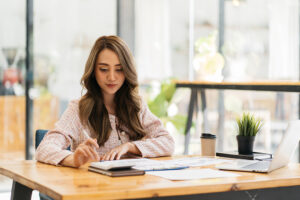 AP Processing Demystified: A Step-by-Step Guide for Recruiters in Houston, TX Introduction to AP Processing As a recruiter…
(Read More)